New Year celebrations allowed…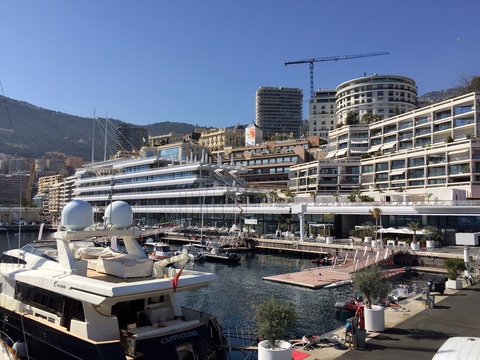 Good Morning Monaco
Tuesday, December 28, 2021
New Year celebrations allowed – within limits
The health situation in Monaco is deteriorating, as witnessed by the number of positive tests for coronavirus and the increasing number of coronavirus patients at Princess Grace Hospital, the Government said on Monday afternoon…
Helmets soon required on electric scooters
The Monaco Government announced on Monday, December 27, that all riders of electric scooters will be required to wear safety helmets from January 24.
Ecclestone shares doubts over Hamilton's F1 future
Former Formula 1 supremo Bernie Ecclestone has become the latest in a long list of F1 figures to make a comment on Lewis Hamilton's future at the pinnacle of motorsport.
Forty-three positive tests in Monaco on Monday  Forty-three Monaco residents tested positive for coronavirus on Monday December 27, while 39 were declared fully-recovered…
December 28-January 2. IMPORTANT: In order to LEAVE France to travel to UK, a form needs to be filled out to be presented to the authorities at Nice Airport. More on this later today at NEWS.MC. LINK: https://www.interieur.gouv.fr/Actualites/L-actu-du-Ministere/Certificate-of-international-travel#from1
DULY NOTE: Good Morning Monaco will not be published this Saturday, January 1. However, the website NEWS.MC will be updated over the weekend and we will bring you breaking news whenever it happens in our NEWS ALERTS.