80 new cases – again; France shocked by stats…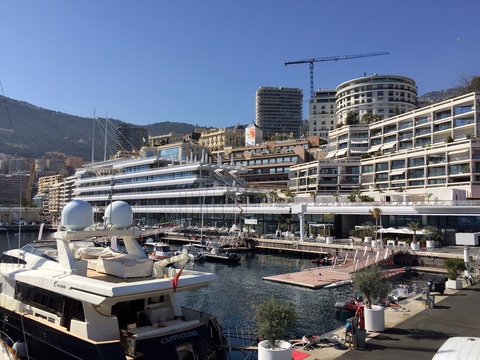 Good Morning Monaco – Wednesday, December 29, 2021
Eighty new cases in Monaco – again
Eighty residents tested positive for coronavirus on Tuesday, December 28, equalling the record set last Friday, Christmas Day.

France shocked by latest pandemic stats
France reported 179,807 new confirmed coronavirus cases in a 24-hour period on Tuesday, December 28, by far the highest number since the start of the pandemic.

Monaco's Eneti makes new seajack purchase
Monaco's Eneti has announced that its subsidiary Seajacks has signed a contract with Dutch marine contractor Van Oord for wind turbine installation vessel Seajacks Scylla…

ASM beat AC Milan and Brentford in bidding race for Brazilian  AS Monaco have reportedly beat Italian giants AC Milan and Premier League newcomers Brentford in a bidding race for Brazilian side Grêmio's Vanderson.

Self tests at school from January 3  Pupils in Monaco will find a self-test coronavirus kit on their desk on their first day back at school. The screening system will be voluntary…

DULY NOTED: From time to time NEWS.MC receives an email or online comment calling into question our comprehensive coverage of the coronavirus pandemic. The latest read: "Seriously. Stop the media pandemic madness. It serves little or no public purpose but fear mongering. Learn to live like most of the world is. Protect vulnerable. Move on!" 
We beg to differ. In common with media across the world we report carefully and proportionally on the pandemic because of its impact on our own health, our daily lives, our families, our travel plans and our businesses.