The World's Largest Broker Network appoints Shane Carter as Global Operations Manager
San Francisco, January 10th, 2022 – The Worldwide Broker Network™ (WBN), the world's largest global network of independent insurance and benefits brokers, announces the appointment of Shane Carter as Global Operations Manager. This appointment is effective immediately. Shane will report to Olga Collins, CEO.  
Carter's appointment is another step in WBN's plans to build-out the HQ team with specialist talent that supports the scope and scale growth of the network. As Global Operations Manager, Shane will drive operational excellence forward and lead various corporate initiatives.
Carter has over 20 years' experience in the US insurance industry. He joins WBN from member firm and property & casualty broker, USI, where he held the position of National Operations Leader, Select Commercial, responsible for ten US regions, 150+ staff, and 60,000+ clients. Prior to joining USI, Carter worked at RT Specialty where he oversaw commercial and personal insurance underwriting and operations. underwriting and business development positions at Nationwide E&S/Specialty and Kemper Insurance.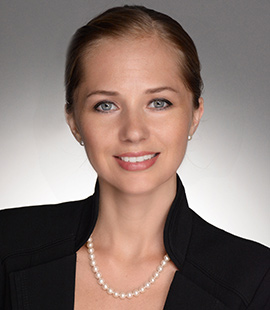 Olga Collins, CEO of WBN commented on the appointment: "We are the largest global broker network and as such need to be committed to constantly working to enhance the service we offer our member firms. Shane is a highly experienced insurance and operations veteran, and I am very excited to have him part of the team."
Shane Carter on joining WBN: "I am delighted to be joining WBN at an exciting time in its growth. We are determined to continue to create an environment and infrastructure where service quality is at the core. I look forward to working with Olga and the team."