Chinese banks: prepare for rising credit and market risks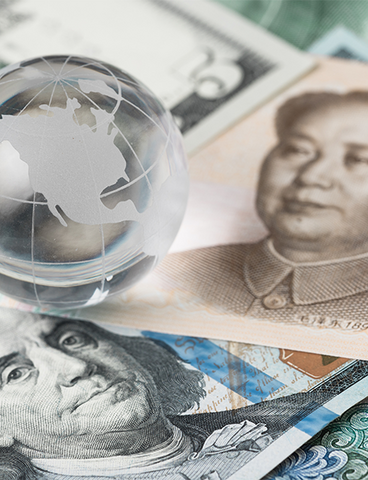 Wednesday 12 January 2022 – Vol.13 Ed.2.3
Commentary: Chinese banks face greater risks in cross-border lending
By Herbert Poenisch in Beijing
Chinese cross-border lending will have to brace itself for changes in the global financial market, with higher risk premiums for emerging market and developing country borrowers, renminbi appreciation on the asset side and higher refinancing costs in dollars on the liability side. There will also have to be a revaluation of both assets and liabilities at prevailing market renminbi/dollar exchange rates.
Read the full commentary on the website.
Meeting: Reflections on the Fed and risks to financial stability
Tuesday 25 January 16:00-17:00 GMT
Randy Quarles, former member of the board of governors of the Federal Reserve System, joins Mark Sobel, US chair, OMFIF, for a broad discussion on the outlook of the Federal Reserve. Their discussion will take in everything from the economic outlook and financial stability, to Quarles' reflections on his time at the Fed and as chair of the Financial Stability Board.
Register to attend here.