RMT concerns over DP World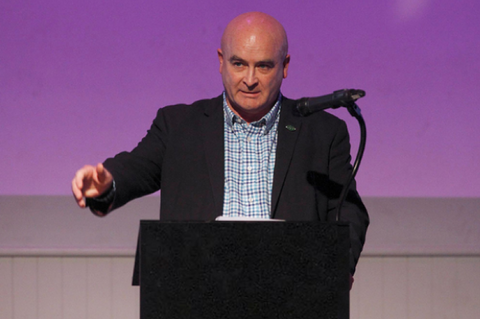 Maritime Union RMT to raise concerns with Government that DP World have been awarded Freeport contract despite not paying agreed pension deficit contributions
MARITIME UNION RMT will be writing to the Parliamentary Under Secretary of State this week demanding that the Government immediately suspends DP World's involvement in the delivery of Freeports until it pays what it owes to the Merchant Navy Ratings Penson Fund (MNRPF) in respect of the £146m its subsidiary company P&O Ferries owes in contributions.  
The MNRPF is a multi-employer pension scheme with over 100 sponsoring employers and over 19,000 members across all regions of the UK, many of whom are now retired. The MNRPF was set up to provide pensions to British Merchant Navy Ratings and their dependents. It began operating in 1978 and closed to future accrual in 2001.
RMT believe that DP Worlds failure to meet its obligations to the fund, are not only putting the future of the MNRPF in doubt, but also creating significant risk for small maritime employers in communities across the UK who could be forced to meet this debt if the deficit is not met. As well as the small businesses themselves, this would have a hugely damaging impact on current and retired merchant seafarers, the maritime sector as a whole and the very communities where Freeports are purported to be providing economic opportunities.
Over and above this, several public bodies and government agencies including the Royal Fleet Auxiliary (the civilian arm of the Royal Navy) and British Antarctic Survey are also participating employers in the scheme, so the UK taxpayer could also be directly hit if DP World and P&O Ferries fail to meet their obligations.
General Secretary Mick Lynch said:
"It is not acceptable that at a time when DP World recently splashed out on lavish sports tournaments to the tidy sum of £147m that hardworking seafarers' pensions are put at risk and other MNRPF sponsoring employers, who are already struggling financially due to the Pandemic, are potentially facing an additional bill due to P&O Ferries inability to pay.
"DP World have interests in four maritime Freeports contracts and as result will be benefiting from the lower tax rates applied to a range of activities within Freeports at the same time that it is failing to meet its pension obligations.
"RMT will be making it clear to Government that they must take immediate action against DP World and suspend their involvement in Freeports until they make good what they owe to the MNRPF."