The world's only purpose-built charity hospital ship to set sail from Antwerp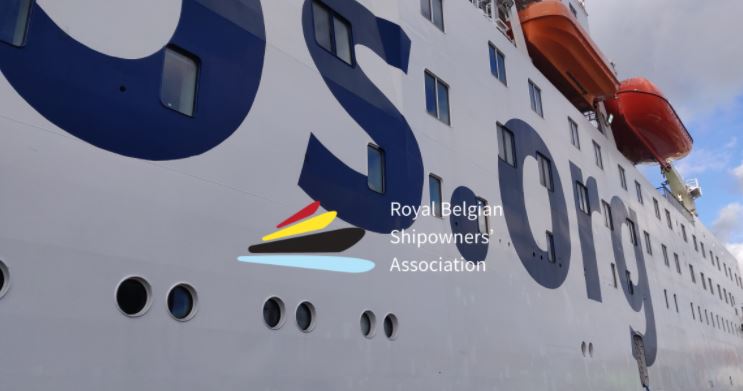 After a six-month stay in the Port of Antwerp since 12 September, where she received the final outfitting of its medical and IT facilities, the Global Mercy – the world's only purpose-built, civilian-funded charity hospital ship – will soon depart at the end of February for field services where she is needed around the world.
Measuring 174 m long and 28.6m wide, the 37.000 GT ship is the newest and largest vessel of the Mercy Ships, an organisation that offers medical and surgical care for the world's poorest on board their hospital ships since 1978. As 80% of the world's population live not more than 150km from a port, a ship is the most accessible way to offer them precise life-saving medical help they require.
During her six months' stay in Antwerp, the Global Mercy was warmly received by Belgians and the Belgian maritime sector. More than a dozen Belgian companies, including the Royal Belgian Shipowners' Association, lend their support to the ship. Her berthing costs as well pilotage and customs charges were waived, and more than 250 volunteers took part in the outfitting.
During his visit to the Global Mercy on 14 February, Peter Claeyssens, Director-General for Shipping in Belgium's Federal Department of Transport said:
"The free medical services offered by the Global Mercy range from eye operations or orthopedic surgeries to the removal of tumours are sometimes a matter of life and death for populations in some countries. We are proud to have hosted the Global Mercy during her outfitting in the past six months here in Belgium, and the overwhelming support shown by volunteers and companies in the maritime sector highlights the importance we as a nation place on our social responsibilities to help those in need."
Now that the Global Mercy is fitted with the latest surgical and IT equipment, she now has 199 beds and 6 operation rooms. In the 50 years to come, she will have changed the lives of more than 150,000 lives.
"It is the responsibility of the shipping industry to raise the awareness, in Europe and in other parts of the world, of the vital services offered by the Global Mercy," said Wilfried Lemmens, RBSA Managing Director, also present at the visit. "In view of the delayed delivery and rising costs of medical supplies caused by the global pandemic especially in the poorer regions of the world, the Global Mercy and other Mercy Ships need every support they can get."
After Antwerp, Global Mercy will berth at each location for about ten months. While volunteer doctors and other medical staff try their best to treat all patients who come on board, they sometimes have to reject some such as those with chronic illnesses.
Help someone today by making a donation to the Mercy Ships: mercyships.org (English) or mercyships.be (Dutch/French)