Working together to reduce bycatch in the Mediterranean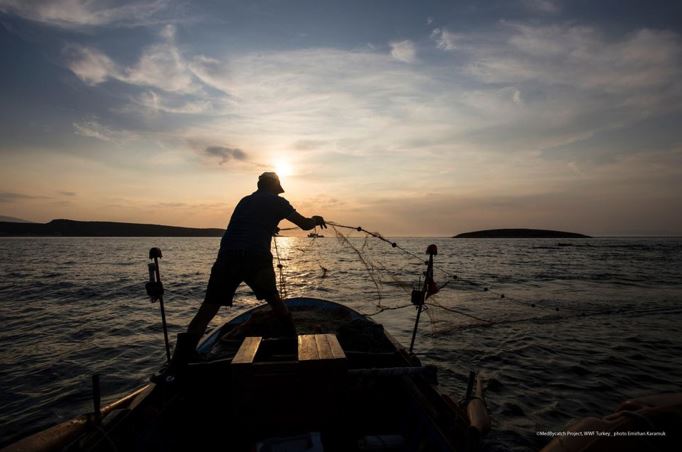 MedBycatch Project Virtual Photography Exhibition March 3rd – World Wildlife Day
MEDASSET – Mediterranean Association to Save the Sea Turtles and the partners of the MedBycatch Project invite you to the launch of the virtual photography exhibition 'WORKING TOGETHER TO REDUCE BYCATCH IN THE MEDITERRANEAN' onMarch 3rd 2022 at 17.00 CET (FB Event link: https://www.facebook.com/events/641092580450682).
Join us in celebrating the World Wildlife Day and embark on a journey across the Mediterranean through a photographic panorama of pictures and moments, all in the framework of the MedBycatch project.
The incidental capture of vulnerable species in fishing gear, also known as 'bycatch', is a key threat for Mediterranean biodiversity. Every year, thousands of sea turtles, sharks and rays, sea birds, marine mammals and corals and sponges are being affected.
The exhibition 'WORKING TOGETHER TO REDUCE BYCATCH IN THE MEDITERRANEAN' aims to draw attention to the common conservation efforts undertaken by local communities, fishers and partner organizations of the MedBycatch project in Morocco, Tunisia, Turkey, Italy and Croatia to protect vulnerable species and to drive discussions towards implementing solutions for sustainable fisheries in the Mediterranean.
Mrs. Nadia Andreanidou, Programmes & Policy Officer at MEDASSET and MedBycatch Project Officer stated, "We are delighted to invite you to the MedBycatch Project Virtual Photo Exhibition that aims to put the spotlight on bycatch and biodiversity conservation through the art of photography. We are waiting all of you on our launch facebook event on March 3rd. Leave us your comments and share our public event".