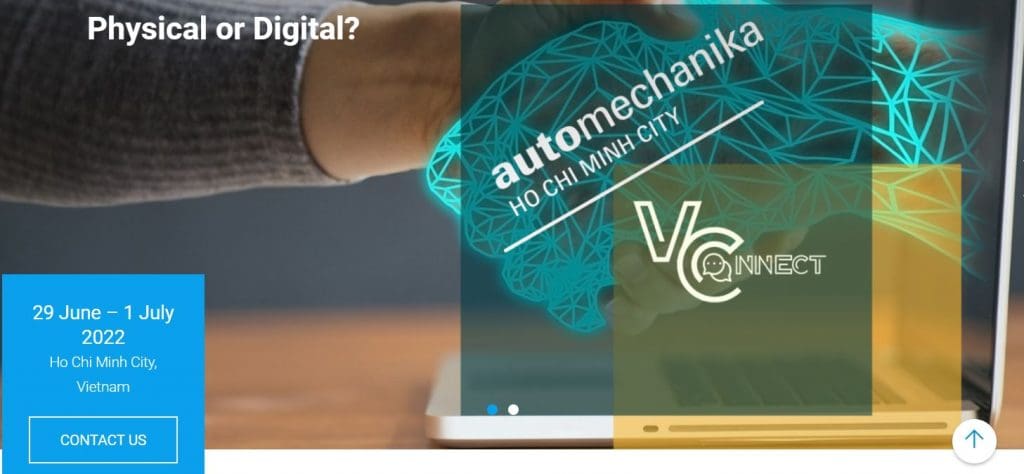 Since borders reopened in March, enthusiasm for Vietnam's automotive market keeps growing with the organisers of Automechanika Ho Chi Minh City 2022 receiving enquiries about inbound travel, visits to the fair and booth availability. To fulfil both exhibitor and visitor needs, the fair introduces a combination of physical and digital solutions. From 2 June to 1 July, the new digital platform, V-Connect, is running alongside the physical exhibition (29 June to 1 July) to offer an all-inclusive online-to-offline fringe events and networking opportunities to fairgoers.
The Vietnamese Government halving new car registration fees, in addition to a young and expanding middle class promote a thriving local automobile market. In this respect, these factors are promoting vehicle sales with locally-assembled and imported vehicles experiencing a year-on-year growth of 41 and 25 percent in the first two months of 2022, respectively[1].
Given the rising market coupled with favourable circumstances, Automechanika Ho Chi Minh City is seeing positive responses from both local and global automotive industry players. Already, exhibitors from over 15 countries and regions like China, Germany, Hong Kong, India, Italy, Japan, Korea, Malaysia, the Middle East, Poland, Singapore, Spain, Taiwan and Vietnam have confirmed their participation.
Highly-anticipated exhibitors will convene in several overseas country and region pavilions, as well as a new dedicated area spotlighting Automotive Services and Maintenance, and Accessories and Customising. These include CEPSA (Spain), DTE Systems (Germany), Dunlop Tech (Germany), EXEDY (Japan), and REPSOL (Spain), to name a few.
Elsewhere, the Vietnam Association for Supporting Industries (VASI) and the Vietnam Automobile Transportation Association (VATA), who are two of the most distinguished local industry associations, endorse the Automotive Manufacturing and Automation zone. It will gather key players in automotive manufacturing and other supporting industries to feature related equipment, techniques, tools and materials.
Beyond a digital platform: a co-networking space to extend business reach
From an all-encompassing perspective, the fair launches V-Connect. The platform is a truly collaborative digital solution running alongside the physical show to efficiently widen a participating company's brand influence in the market, allowing them to discover potential business partners and achieve a better exhibiting outcome. Stretching the three-day physical event to a month-long online networking experience, exhibitors and pre-registered visitors can seamlessly navigate and interact with one-another by accessing a centralised databank of profiles.
Throughout the registration period that is open now until 1 July, companies can leverage V-Connect's diverse functions and extensive marketing channels to broaden exposure in the international marketplace. Exhibitors can maximise brand awareness by uploading product catalogues, corporate videos and pamphlets in their personalised profiles to capture potential leads.
Registered users can, therefore, explore the readily available resources before connecting with exhibitors and schedule business meetings (onsite and online) according to their sourcing requirements by utilising the interactive chat box and video conference tools. Participants can also easily manage and keep track of their appointments on the platform.
To know more about V-Connect, please visit: www.automechanika-hcmc.com/V-connect.
To be a part of the V-Connect community, please register at:
www.automechanika-hcmc.com/vor.