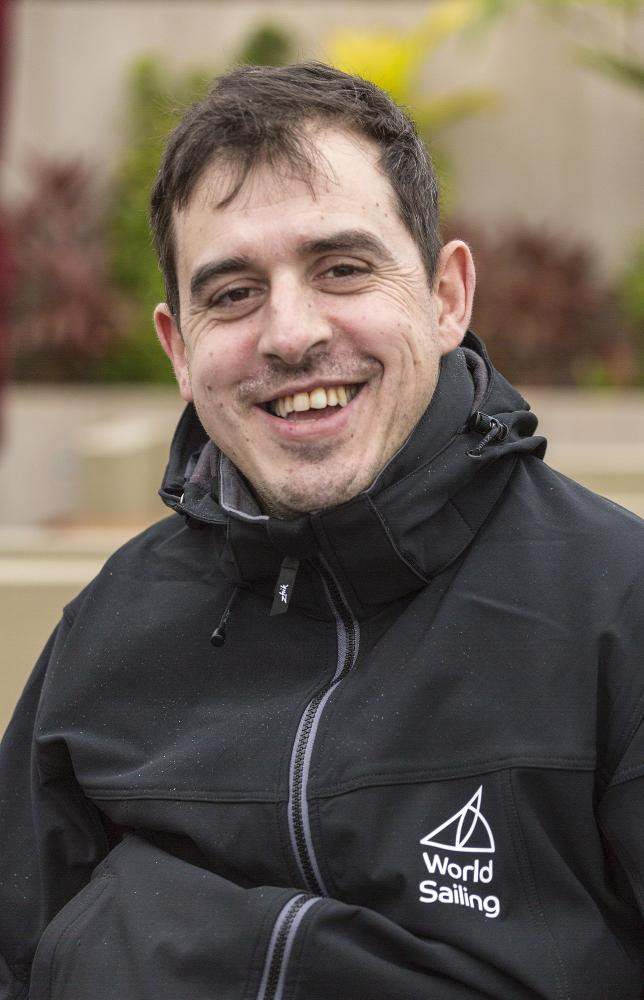 Massimo Dighe will join the International Paralympic Committee (IPC) as Deputy Director of World Para Sports on 1 July 2022.

As a Paralympic sailor representing Italy at London 2012, he counts the second highlight of his career in sports as being appointed World Sailing's Para World Sailing Manager in 2016.
"My top career highlight after joining World Sailing is the creation of World Sailing's Paralympic Development Programme – since launching in 2017, over 210 sailors and coaches from 39 countries on six continents have benefited. This has had a huge impact on inclusion and participation around the world, and will continue to do so well into the future," said Dighe.

"Our World Championships are now economically sustainable thanks to boats being supplied – making it so much easier for athletes to compete.

"Brokering relationships outside of sailing with key organisations including Virtus and the Association of Paralympic Sports Organisations (APSO) has also been key to the growth of Para Sailing.
"Needless to say, I will be taking my new colleagues at the International Paralympic Committee sailing!"

Dighe – who in 2018 became the first World Sailing member of staff to win a  coveted World Sailing President's Award – will be greatly missed by the global sailing community.

"Massimo has been an incredible ambassador for Paralympic sailing – his passion and commitment to develop the sport, as well as for reinstatement into the Paralympic Games, has been astounding," said David Graham, CEO of World Sailing.

"He goes to the International Paralympic Committee with our full blessing to develop and guide global para sport."
Dighe will play a key role for World Para Sports as the International Paralympic Committee reaches a significant milestone.

"Massimo Dighe joins us in a very important moment of the governance reform of the IPC," explained World Para Sports Managing Director Christian Holtz.

"Following the approval of the revised IPC Constitution at the General Assembly in December 2021, we are currently preparing the transfer of four Para snow sports and planning the transfer of the remaining six World Para Sports into independence.

"I am honoured to have the opportunity to join the IPC and World Para Sports," concluded Dighe.  

"As a Paralympian I recognise how important it is to have an International Federation behind you in order to achieve your results. Working at World Sailing, I was part of the process that led to the inclusion of Para Sailing into their structure. I am familiar with the different challenges involved, as well as the opportunities that this process brings to make sports more sustainable in participation, competition and financial terms, providing more opportunities for athletes and membership.

"I feel a lot of excitement and responsibility to be part of the International Paralympic Committee during this crucial process. It is a diverse group of sports and each one has its own characteristics that must be considered. My utmost priority is to ensure they continue to thrive in terms of competition, whilst also recognising the importance of social and inclusive aspects. I cannot wait to work with the team to make this happen."