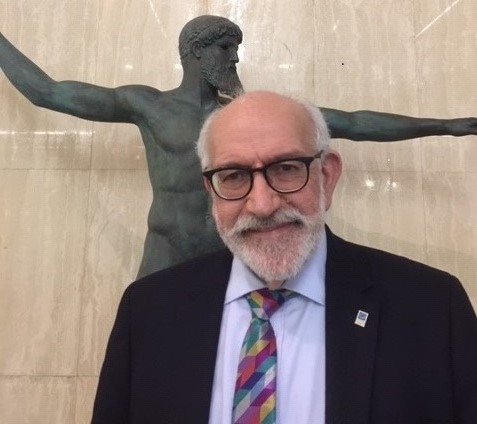 The BDI (Baltic Dry Index) fell down to 2,214 points, Wets with mixed feelings. Brace for a long war in Ukraine and beyond – Turkiye will rock Peace… Who can tackle Recession and Inflation, eh? Covid and other virus will remain… John Faraclas' brief daily and weekly recap:
The BDI lost 26 points since yesterday and 117 since last Friday the 24/6 when it stood at 2,331 points losing also the 2,300 points threshold… Not a good start for July…
The Capes' BCI lost 53 points since yesterday and now reads 2,381; on a weekly basis though the BCI lost only 15 points – down from 2,396… Flactuation was the name of the game…
Not a good week for the Panamaxes; the BPI lost eight points since yesterday and now reads 2,477. Considerable though losses since last week with the BPI losing 218 points – from 2,695 losing te 2,500-2,600 points threshold…
The Supras' BSI lost 16 points and now stands at 2,290 points; the weekly losses were an issue – 159 points wiped-out from 2,449 points losing also the 2,300-2,400 points threshold…
Handies were also down both on a daily – down nine points to 1,276, as well as on weekly basis – down 58 points from 1,334 points. Add the loss of the 1,300 points threshold. Difficult days for the BHSI; we shall see…
All in all a Dry Market losing steam with variant fluctuations…
Mixed feelings for the enigmatic Wets; the last published BDTI (Dirties) and BCTI (Cleans) stood at 1,224 – minus ten and 1,551 – minus 15 points respectively. On a weekly basis the Dirties gained five points since last week's 1,219 and the Cleans lost 118 points down from 1,699 points and the loss of the 1,600 points threshold… CAUTION!
The WTI stood at US$ 111.63 – up US$ 2.00 since yesterday. On a weekly basis same was down US$ 1.49 since last week's (24/09) US$ 113.62.
On Geopolitics, the Ukrainian mess is the focal point as well as Turkiye's presidents attitude – a dangerous one for Peace in the region and beyond. Do sanctions work? For how long can Turkiyie president's blackmail continue? We should encourage zero tolerance on both issues…
Recession and Inflation bites; caution as we might witness despicable assymetrical events all over Planet Ocean…
Covid is still bothering us and the rise in cases is a warning; wake up! Watch this space!!!
Have a nice evening, weekend and 4th of July Celebrations, but continue to remain on guard from actions emanating from Pirates, Terrorists, Criminals and any Business Hooligans whatsoever wherever you are on Planet Ocean.  Once again a big THANK YOU to all who really care for all humans – Doctors, Nurses, Seafarers, Dockers, Port Authorities et al during this Coronavirus disaster!! We repeat: Do please invest in Hospitals including Equipment, Doctors, Nurses and any useful means to avoid further disasters! Become more disciplined and care for the Environment too. As for the mess in Ukraine, you have not seen anything yet as well as its spread… Lastly: Education and Training for all to be able to tackle these disasters. Let us work collectively together and NOT opt for a fistful of Dollars to restart the already collapsed global economy… which is now approaching the US$ 400 (four hundred) trillion debt…