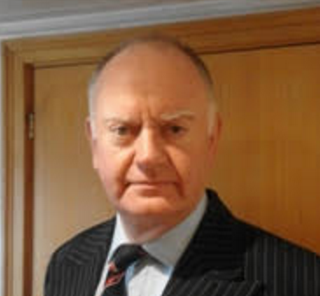 UKRAINIAN GRAIN – DEAL IN SIGHT?
I AM INDEPTED TO CONFERENCE CHAIRMAN Professor Mike Bradley, Director of the Wolfson Centre, for bringing to my attention the BBC report that talks aimed at resuming Ukrainian grain exports blocked by Russia in the Black Sea have produced a deal – according to Turkey, where the negotiations have been taking place.

The BBC reported that Turkey's defence minister, Hulusi Akar, said both sides had agreed on ways to ensure the safety of shipping routes for grain ships. He said the agreement would be signed next week, when more talks are set to be held in Turkey.

In the Markets session, which opens Bulk Terminals 2022 Riga, the conference will fully examine the impact of the conflict on grain flows, as well as other bulk sectors – short, medium and long term.

In view of Russia's weaponisation of grain supplies as well as China's willingness to use its massive economic clout in pursuance of political ends, a not to be missed  PANEL will debate: Conflict and the effect pursuit of political objectives on bulk trades – international, regional and EU implications

Other sessions at Bulk Terminals will cover: Operations and Developments – Ensuring Environmental Protection & Compliance – Security & the Cyber Threat – Digitisation – Improving Safety & Controlling Risk – How Technology can Provide Solutions to Terminal Operators' Needs. 

Focusing on the topics selected by bulk terminal operators as the issues they most want to hear about and discuss, Bulk Terminals 2022 will offer a full programme of CASE STUDIES, PRESENTIONS and PANELS – as well as the valuable networking opportunities afforded by a boat tour of Riga Port, followed by a visit to Riga Universal Terminal visit and the first night reception. 

Don't miss Bulk Terminals Riga this October. 

If you would like to contribute to Riga's developing programme – including sponsors with a positive message for improvement – please drop me a line at events@bulkterminals.org or call +33 (0)321 47 72 19 – presentations including CASE STUDIES are especially welcome.

Simon Gutteridge, CE, ABTO  

SEE HERE FOR MORE DETAILS

BOOK YOUR PLACE NOW HERE

With thanks to our host port and local organiser
Bespoke or
prêt a porter? If you are a terminal in the market for new equipment or a supplier of bulk solids handling equipment then don't miss this well received online short course.
Offered in collaboration with our friends at The Wolfson Centre for Bulk Solids Handling Technology and SHAPA the course will show both terminal operators and equipment manufacturers what should be on the one side be specified, and on the other supplied – avoiding future disputes, down-time, maintenance costs and loss of business.
SEE Mike Bradley's introduction to the subject at Bulk Terminals 2021 ONLINE DAY 3Scroll 30:00 minutes through to view Mike's presentation.