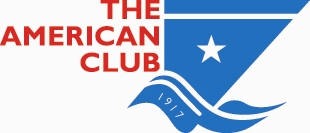 AUGUST 4, 2022
MILITARY EXERCISES IN WATERS AROUND TAIWAN
The Maritime and Port Bureau, MOTC of Taiwan have recently issued a Notice to Mariners regarding the People's Republic of China's intention to perform military exercises around Taiwan. From the announcement, it is noted that the warning zones are very close to Taiwan's major commercial ports that include Keelung, Suao, Kaohsiung, Anping, Hoping and Hualien. These exercises are likely to affect the navigation and safety of commercial shipping in the region.

The Maritime and Port Bureau, MOTC recommends that all vessels take alternative routes to avoid these affected zones. The duration of the military exercise is scheduled to be conducted for three days, starting from noon on August 4, 2022, until noon on August 7, 2022. 
Below are the coordinates of the warning zones.
1. East of Taiwan
A. N22-56/E122-40B. N23-38/E122-51C. N23-38/E123-23D. N22-56/E123-09

2. North of Taiwan
Zone 1:A. N25-15-26/E120-29-20B. N24-50-30/E120-05-45C. N25-04-32/E119-51-22D. N25-28-12/E120-14-30
Zone 2:E. N26-07/E121-57F. N25-30/E121-57G. N25-30/E121-28H. N26-07/E121-28

3. South of Taiwan
Zone 1:I. N21-14/E121-33J. N21-33/E121-18K. N21-07/E120-43L. N20-48/E120-59
Zone 2:M. N22-43/E119-14N. N22-10/E119-06O. N21-33/E120-29P. N22-09/E120-32
Your Managers recommend that Members take note of this information and be guided accordingly.