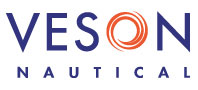 BOSTON, MA and VANCOUVER, CANADA–March 19, 2012* – Veson Nautical, the premier provider of maritime – commercial management and trading software solutions, today announced thatTeekay Corporation (NYSE:TK), a world leader in energy shipping, has gone liveon Veslink, Veson's highly-configurable web-based service that allows ships toexchange real-time data with onshore offices.
Teekay installed Veson Nautical'sIntegrated Maritime Operations System (IMOS) in September 2011. With thecombined solution of IMOS and Veslink, Teekay has streamlined and standardizedvessel reporting and performance analysis for their fleet of more than 75tanker and LNG vessels.
"As one of our most valued clients and partners, we're veryexcited that Teekay has added Veslink to enhance its vessel-to-shorecommunications, " said John D. Veson, President of Veson Nautical. "Just as IMOSoptimizes the front-office workflow, Veslink carries that optimization throughto the data collection onboard the vessel."
"The Veson staff has been great todeal with through the integration process. Everyone was very helpful in meetingour needs and timelines, " said Greg Davidson, Commercial Systems Manager atTeekay. "By the time we have completed the integration of IMOS and Veslink inour conventional fleet, we will have approximately 65 vessels using Veslink."
Veslink & IMOS: anintegrated, comprehensive voyage management solution
Since Q3 2011, Teekay has leveragedVeson's IMOS as its voyage management and accounting system of record for muchof its 143 vessels, including Aframaxes, Suezmaxes, LNG Carriers, ProductCarriers, and Shuttle Tankers.  Theaddition of Veslink allows Teekay to exert more control over the massive amountof mission-critical information generated by the fleet – data is enteredonboard in a structured way, vetted by voyage operators for accuracy, and thenautomatically imported into IMOS where the data drives crucial reportingmetrics for benchmarking fleet performance.
This integration translates into streamlinedinteraction among chartering, operations, and accounting departments. Teekay isalready realizing many benefits including up-to-the-minute vessel and cargoinformation, reduced manual entry, and minimal data errors.
"The tight integration of Veslink and IMOS provides Teekaywith the most comprehensive commercial shipping solution available today, " saidJohn Veson.
About Teekay Corporation
Teekay Corporation is an operational leaderand project developer in the marine midstream space. Through its generalpartnership interests in two master limited partnerships (MLPs), Teekay LNG Partners L.P. (NYSE: TGP) and Teekay OffshorePartners L.P. (NYSE: TOO), its controlling ownership of Teekay TankersLtd. (NYSE: TNK), and its fleet of directly-owned vessels, Teekay is responsible for managing and operating a fleet of 151 liquefied gas, offshore, and conventional tanker assets witha combined value of over $11 billion. With offices in 16 countries andapproximately 6, 400 seagoing and shore-based employees, Teekay provides a comprehensive set of marine services to the world's leadingoil and gas companies, and its reputationfor safety, quality and innovation has earned it a position with its customersas The Marine Midstream Company.
Teekay's common stock islisted on the New York Stock Exchange where it trades under the symbol "TK".
About Veson Nautical
Founded in 1979, Veson Nautical isthe premier provider of maritime commercial management and trading softwaresolutions. The company's proven, open-system approach is based on bestpractices developed over its 30-year history in the shipping industry. Today, Veson's core offerings include IMOS (Integrated Maritime Operations System), which offers modules for Chartering, Operations, Financials, and Trading; andVeslink, a highly-configurable web-based service that creates a network oftrusted contacts for exchanging vital shipping data. Veson's suite of offeringsconsolidate, analyze and leverage data across all commercial shippingactivities, allowing users to enhance decision-making, manage risk, andmaximize profit. The company may be reached at www.veson.com or in theirBoston, MA headquarters at +1.617.723.2727
* published overnight 19 to 20 March 2012