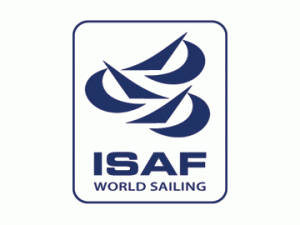 China's Lijia Xu is starting to peak at the right time following her third 2011-2012 ISAF Sailing World Cup gold medal at the Semaine Olympique Francaise, in Hyères, France, which moves her to the top of the Laser Radial Standings.
As the big wind specialists came to the forefront in Hyères, Xu has shown superb consistency in variable conditions as the World Cup Standings take shape following four regattas that have touched down in Australia, USA, Spain and France with the Netherlands, Great Britain and Germany to follow.
With Marit Bouwmeester (NED) and Evi Van Acker (BEL) regarded as favourites to take gold at the London 2012 Olympic Sailing Competition, Xu, bronze medallist at the Beijing 2008 Olympic Sailing Competition has hit the right note, and at the right time as she maintains a 100% winning record in 2012.
Mathew Belcher and Malcolm Page (AUS) are also singing from the same hymn sheet after winning their third consecutive ISAF Sailing World Cup Regatta following another gold medal at the Semaine Olympique Francaise.
The World #1 Australians sit top of the Men's 470 Standings on 60 points followed by Gideon Kliger and Eran Sela (ISR) and Panagiotis Mantis and Pavlos Kagialis (GRE) who are tied on 47 points.
For the Australians it marks a terrific run of form which saw them finish second at the opening World Cup regatta at Sail Melbourne before victories at the 2011 ISAF Sailing World Championships, US SAILING's Rolex Miami OCR, Trofeo S.A.R. Princess Sofia and today in Hyères.
Ai Kondo and Wakako Tabata (JPN) continue to lead the Women's 470 Standings on 55 points after their fourth in Hyères. But Amanda Clark and Sarah Lihan (USA) have piled on the pressure after their silver medal in France. Only two points separate the top two with Kathrin Kadelbach and Friederike Belcher (GER) third on 47 points.
Tom Burton (AUS) has moved to the top of the Laser Standings following a sixth place finish at the Semaine Olympique Francaise, his third 2011-2012 ISAF Sailing World Cup regatta. The Australian placed third at Sail Melbourne and Trofeo S.A.R. Princess Sofia MAPFRE but was unable to match his podium finishes in Hyères. Burton's compatriot and 2010-2011 ISAF Sailing World Cup Laser Champion Tom Slingsby (AUS) climbs up into second whilst Charlie Buckingham (USA) drops down to third.
It's more good news for Australian sailors as Brendan Casy (AUS) moves into joint top with Zach Railey (USA) in the Finn Standings after a surprise victory in Hyères. The Australian won the Medal Race to move from third to first after winning the Medal Race in Hyères, subsequently moving him up from tenth in the Finn World Cup Standings. Caleb Paine (USA) remains in third on 33 points.
Out of three regattas where Women's Match Racing has featured Anna Tunnicliffe (USA) has won two golds and Lucy Macgregor (GBR) the other. The pair are at the top of the Standings with Tunnicliffe leading the way on 56 points with Macgregor in second on 52 points. Sally Barkow (USA) rounds off the top three.
After their seventh place in the 49er in Hyères, Allan Norregaard and Peter Lang (DEN) have overtaken compatriots Jonas Warrer and Peter Lang to take top spot in the 49er Standings. Manu Dyen and Stephane Christidis (FRA), who took the gold medal by one point over Nathan Outteridge and Iain Jensen (AUS), sit second on 39 points tied with Australians who have an identical record of a regatta victory and a runners up spot from two regattas sailed in.
Flavia Tartaglini (ITA) has climbed up to top spot in the Women's RS:X Standings followed by Jannicke Stalstrom (NOR) and Moana Delle (GER). And there is no change in the top two of the Men's RS:X Standings with Sebastien Wang-Hansen (NOR) in pole position on 35 points with Robert Willis (USA) second on 28 points. 2012 Men's RS:X World Champion Julien Bontemps (FRA) moves into third place after victory in Hyères.
With several World Championships taking place throughout May, the fifth ISAF Sailing World Cup event, the Delta Lloyd Regatta, will see a more compact format with racing from 22-26 May in Medemblik, the Netherlands.