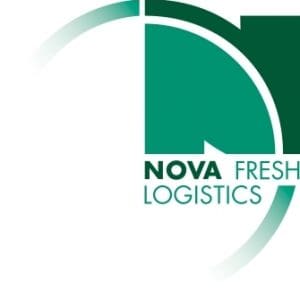 Brussels, Belgium – May 02, 2012 –foodcareplus™ and Nova Fresh Logistics announced an all-in-one logistics service for the seafood industry today at the European Seafood Exposition in Brussels, Belgium. Combining their expertise in the shipping, handling and distribution of perishable goods, the two companies form onego-to partnership that offers cargo owners complete (cost) control in the highly regulated and complex seafood logistics.
foodcareplus specialises in the delivery and distribution of food products with a specific expertise in reefer shipping. Nova Fresh Logistics provides international perishable handling services. Together, the companies now offer a completely integrated seafood logistics service, managing all related requirements from origin to destination, including inspections, customs and throughput.
Seafood has a complicated shipping process with numerous parties involved in transport, storage, processing and inspection. With a single point of contact within foodcareplus and Nova Fresh Logistics, customers enjoy a simplified and ultimately manageable logistics process.
With their experience in the shipping and handling of perishables, foodcareplus and Nova Fresh Logistics also eliminate much ofthe costly risks inherent to seafood transport. In addition to complyingwith the required legislation and regulations for the countries and regions that the shipments pass through, they ensure that documentation is correct at all times. This reduces the risk of extra charges, potential delays and loss of cargo.
Finally, foodcareplus and Nova Fresh Logistics also provide customers with a clear estimate of all logistics costs, eliminating unexpected additional collateral costs such as container detention, demurrage and storage fees.
foodcareplus and Nova Fresh Logistics will specifically work together on seafood shipments from the Nordic waters (Barents Sea, Norwayand Greenland), first to Antwerp for throughput, then to Asia for processing and finally back to Europe for distribution.
The companies will also actively work with customers to use the port of Antwerp as an efficient gateway for South and Eastern Europe. In this central location in the heart of Europe, Nova Fresh Logistics provides a high standard of storage facilities and a long experience with the shipping and handling of food.
"The strategic partnership between foodcareplus and NovaFresh Logistics was formed in response to customer requests for a premium, one-stop service for seafood transport, processing and distribution, " explains Steve Alaerts, General Sales Manager of foodcareplus. "The collaboration with Nova Fresh Logistics allows us to offer a uniqueall-encompassing solution that meets individual customer requirements and challenges."
"We are excited to be working with a logistics partner with expertise and experience in the transport of perishables, " says Ben Van Wolput, General Manager of Nova Fresh Logistics. "Within the partnership, the roles are clear. foodcareplus will co-ordinate shipments and arrange sea freight, while Nova Fresh Logistics will organise handling, storage and final delivery."
The two Belgian-based companies have previously worked together on projects involving transporting and storing food products, including butter from New Zealand, Australia and the USA; poultry from Poland to the Caribbean; and mozzarella cheese from Italy to Taiwan.
About
foodcareplus™ is a premium logistics service provider specialised in the delivery and distribution of quality food products.Headquartered in Antwerp, Belgium, foodcareplus offers global shipping and logistics along most transportation corridors. foodcareplus is a member ofthe Global Cold Chain Alliance.
Nova Fresh Logistics is active throughout the food chain, from production and packaging in the country of origin to the supermarket door, always acting in accordance to the latest food safety regulations (HACCP). Nova Fresh Logistics is part of the Belgium-based international Nova Natie Group.