There's an awful lot of sparkle in Brazil: infrastructure and luxury goods to be among sectors in focus at Institute of Export London event Opportunity Brazil, By James Brewer 
Brazil is celebrating news of record investment growth by foreign companies – a fitting fanfare for an event organised this month by the London branch of the Institute of Export.
With the timely title of Opportunity Brazil, registrations are coming in at a brisk pace for the seminar, which will be at the offices of the Arab British Chamber of Commerce in the afternoon of Wednesday April 24 2013. Media partner is www.allaboutshipping.co.uk
The brightest economic headline is that overseas investment in industry and manufacturing in Brazil grew by 10% in the first three months of 2013, compared with the final quarter of 2012.  This pipped the previous record achievement of 9.8% back in 2009.
It was achieved despite what is admitted to be an annoying level of bureaucracy embedded in the Brazilian system – the type of vexation that many complained of in Britain 40 years ago. Once any company tackles that hurdle, according to lawyer Vitoria Nabas, who is among those scheduled to speak at the London event, companies do not regret going in.  There is little prospect of bureaucracy easing in the near future, as the developing country has other priorities on its agenda, so the support of expert advisers is essential.
Brazil is said to bear the heaviest tax burden among emerging markets: taxation is even higher than in the United States and in Japan. This has not stopped Brazilians spending, and a huge desire has developed for luxury and designer goods – with a relative economic boom, suddenly there are more opportunities and consumers want to spend.  Be that as it may, a key theme of the London event will be unlocking barriers and complexity in the Brazilian tax system.
Nabas Legal , which Dr Nabas heads, is among firms equipped to navigate foreign businesses into smooth waters. Dr Nabas herself is chairman of the legal committee of the Brazilian Chamber, a team of legal professionals organised to review and manage the legal challenges involving Brazil and the UK.  Her firm comprises lawyers qualified in Brazil, the UK and other nations, who help manage multi-jurisdiction transactions.
Ms Nabas recommends: "We suggest starting business there with a Brazilian partner, because they know the local culture. They will walk you through that. However, it is often not so easy to find the right partner!"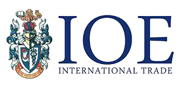 Brazil's economy is now the largest in South America and last year it overtook the UK as the world's sixth largest. With Brazil hosting the 2014 World Cup, and the 2016 Olympics, it is clearly "open for business, " and as one of the world's high growth markets, British exporters should clearly take note of the opportunities, says the London branch of the Institute of Export.
In addition to fashion and luxury goods, opportunities for UK exporters can be seen in a range of sectors including: information and communications technology; clean technologies; aerospace, energy; and tourism. With the soccer contest and the Olympics ahead, significant openings are seen for the hospitality, construction, engineering, security and other infrastructure sectors.
With a profusion of new shopping malls, São Paulo, the biggest city in Latin America and the third biggest in the world by population, has become the entire region's dominant consumption base for prestige brands.
Feeding the shopping mania, leading luxury brands have set up shop in São Paulo. Montblanc, a top retailer of pens, jewellery, watches, leather goods and fragrances, has no less than three branches in the city. Euromonitor International in a July 2012 report, said that most such chains are keen to develop bigger footprints, not only in São Paulo but right across Brazil. In 2011, Brazil's luxury goods market was valued at over $7bn.
Going for high end brands, people tend to be spenders rather than savers. They have real or folk memories of 1980s hyper-inflation, and even steep retail prices fail to deter them from shopping. Malls are hugely popular, as there is no great 'high street' retail tradition in Brazil.  The malls aim to give their customers a whole-day experience, including the chance to dine in five-star restaurants, and two other big advantages: physical security against crime, and much sought-after parking spaces.
Toufak Ahangari, chair of the London branch of the Institute of Export, said that the South American nation has formidable bureaucracy and tax hurdles, but they are not impossible to overcome, even though Brazil has 26 states and 26 legislative systems. Those overseas companies who meet the challenge will find worthwhile potential and return.  "It is about being prepared, and having the right contacts."
More subtly, there are cultural questions: realising the importance of family and of football opens the way to winning the confidence of counterparties.
While historically much of the commercial emphasis has been on São Paulo, Rio de Janeiro is keen to establish itself as a new financial centre, backed by a raft of new investments including enhancing the business and residential quality of the port area.
"Anyone who has the impression that Brazilians are laid back should be aware that in reality they are very professional, " says Ms Ahangari.
She said that the aim of this and other seminars organised by the Institute was to provide practical information and knowledge – that people could use 'the next day.' "It is about giving to companies the tools and the contacts to be able to realise what they need."
Other speakers will include Martin Raven, vice-chairman of the Brazil Working Group at TheCityUK, and owner of Martin Raven Consultancy;  William Barron of the firm Business in Brazil on "entering the Brazilian market";  Dennis Mills of Major Events International  on preparing for Olympics and World Cup opportunities; and Roger Horwood of Deloitte UK on the Brazilian tax landscape.
For more Information, email ioe-london@export.org.uk or call: +44 (0)1733 404411. To reserve a place, call the number or email mat@export.org.uk.