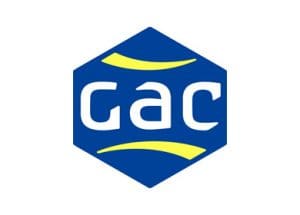 In this HOT PORT NEWS, read about:
* Worldwide – World Holidays: 9-22 June 2013
* Brazil, Santos – Fire at grain terminal
DATE: June 08, 2013
COUNTRY: Worldwide
World Holidays: 9-22 June 2013
Public holidays around the world in the coming two weeks include the
following:
Mon 10 May – Portugal Day
Mon 10 Jun – Reconciliation Day (Republic of Congo)
Tue 11-Wed 12 Jun – Dragon Boat Festival
Wed 12 Jun – Philippines Independence Day
Wed 12 Jun – Russia Day
Mon 17 Jun – Iceland Independence Day
Mon 17 Jun – South Africa Youth Day
Fri 21 Jun – Midsummer Eve (Scandinavia)
Sat 22 Jun – Midsummer Day (Scandinavia)
For information about operations around the world contact the respective
GAC office. Details may be found in the 'Contacts' section of www.gac.com
DATE: June 08, 2013
COUNTRY: Brazil
PORT: Santos
Fire at grain terminal
A fire broke out on Thursday afternoon (6 June) at the "Terminal de Graneis
do Guaruja" grain terminal on the left bank of Santos Port.
Six Fire Department vehicles were called out to fight the blaze. The Mutual
Aid Plan of Santos assisted with the firefighting operation.
The fire – which was considered major – started around 16:30 and was
brought under control.
According to the Docks Company of the State of Sao Paulo, the fire started
on a conveyor belt, rubber composition. A vessel moored on the left bank of
the Port at the time was shifted to avoid it being affected by the flames.
In a statement, the "Terminal de Graneis do Guaruja" reported that the fire
occurred in the tower 2 (terminal loading crane) and that there are no
injuries or casualties.
The terminal was not operating at the time of the incident and waited to
dock a vessel.
There is currently no way to measure the damage. The cause of the fire will
be investigated.
For information about operations in Santos contact GAC Brazil at
shipping.santos@gac.com