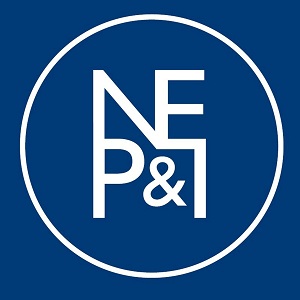 Leading ratings agency Standard and Poor's (S&P) has affirmed North P&I club's 'A' credit rating and stable outlook following a review of marine mutuals based on the agency's new ratings criteria for insurers.
The review confirms North's continued status both as the second largest and as one of the highest-rated members of the International Group of P&I Clubs. It was based on S&P's new rating methodology for insurers published on 7 May 2013.
According to S&P analysts, the rating under S&P's revised criteria reflects North's 'strong business risk profile and strong financial risk profile, built on a strong competitive position and strong capital and earnings'.
The analysts confirm North is one of the strongest members of the International Group. 'The club ranks as the second-largest member by owned tonnage. In our view, the club has carefully managed its growth and continues to strongly emphasise financial strength.'
The agency also commended the 170 million GT club for its 'realistic approach' to the 2013 renewals and for its continued 'resilience'. Despite the global economic downturn, 'gross premium has increased by 11.7% year-on-year on average over the past five years, mainly through organic growth.'
S&P anticipates North will maintain its competitive position and organic growth in the financial year ending February 2014. 'We also expect it to outperform most of its International Group peers in terms of operating performance'.
Responding to S&P's comments, North's chairman Pratap Shirke said, 'I am pleased we have yet again maintained our 'A' stable rating for the ninth consecutive year now, under S&P's more refined and analytical approach to rating insurers. It is again a testament to the quality and diversity of our membership, the excellence of our services, the strength of our finances and the consistency of our approach.'
A copy of S&P's report is available to view or download from North's website:www.nepia.com/pressreleases.
North is a leading marine mutual liability insurer providing P&I, FD&D, war risks and ancillary insurance to 130 million GT of owned tonnage and 40 million GT of chartered tonnage, with 3500 ships entered by 400 members worldwide. It is based in Newcastle upon Tyne, UK with regional offices in Greece, Hong Kong, Japan and Singapore. The club is a leading member of the International Group of P&I Clubs (IG), with around 13% of the IG's owned tonnage. The 13 IG clubs provide liability cover for approximately 90% of the world's ocean-going tonnage and, as a member of the IG, North protects and promotes the interests of the international shipping industry.