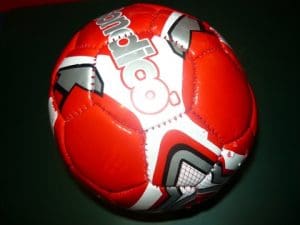 Friday 16 August 2013 -In its 150 years, English football has been transformed into big business, and so is the insurance that protects the incomes and asset values of top players, as well as the fast cars, houses and bling. (source: Lloyd's of London)
Setting new records
Just over fifty years ago, players' wages were capped at £20 a week, but today Premiership players count their earnings in the millions. Last season's wage bill came in at £1.7bn, £64m more than the previous season. Clubs now spend an average of 70% of revenues on wages, according to the Annual Review of Football Finance from Deloitte.
As wages and transfer values have increased, insurance has grown in importance, explains Justin Gillingham, Partner at broker JLT Sport and Entertainment. Should a top player suffer a career ending injury, a club stands to lose out on huge transfer fees. For example Real Madrid were rumoured to be making a significant bid for Tottenham's Gareth Bale in August, far in excess of the record £82.5m paid by Real to Manchester United for Cristiano Ronaldo in 2009.
"Such big transfers values are a huge exposure for a football club, so many of the top clubs will often buy death and permanent disability insurance to cover the asset value and the potential costs of replacing that player, " says Gillingham.
Football clubs also buy temporary disablement insurance to cover the cost of wages should a player not be able to play due to an injury.
Wage inflation
Very few players are as successful as David Beckham, who topped this year's Sunday Times Sports Rich list with an estimated fortune of £165m. Manchester United's Wayne Rooney is currently the wealthiest Premier League player with a personal fortune of £51m.
Players can earn in excess of £1m per year in the Championship, while the sky is the limit in the Premiership, according to Roland Fox, personal accident underwriter at MAP Underwriting.
"Top players earn as much as £200, 000 per week, and that is before bonuses for winning matches or goals scored, " he says.
"With such high values at stake, most Premiership players buy personal accident insurance to protect their future income, should they suffer a career ending injury, on or off the field. Sums insured range from less than £100, 000 to over £10m, although such values must be justified and not pose a moral risk."
Lifestyle risks
Claims are usually for knee injuries, as well as back and hip problems, however, activities off the pitch can also be a risk. Players' contracts forbid them from taking part in dangerous sports, but footballers' penchant for fast cars does put them at risk of injury.
"Injuries mostly occur on the pitch, but we are now seeing an increasing number of injuries off the field, especially with many of the younger players driving fast sports cars, " explains Fox.
For example, Cristiano Ronaldo survived a high-speed crash in January 2011 after smashing his $303, 000 Ferrari when he was playing for Manchester United.
Judging the risk
Young men with lots of money can be a high risk, but the majority of players are focussed on their football careers and are well looked after and managed by their clubs, explains Steve Morse, Head of Motor at Hiscox, which insures the cars, houses and assets of high net worth individuals, such as footballers.
Underwriters like Fox are very selective of who they insure and will consider a player's medical history, age, sum insured and life style. Hiscox is also selective, and uses social media and public information to gauge the life style risk a player presents when underwriting their cars, houses and jewellery.
"As an insurer we first look to see if they are the right kind of client. A responsible underwriter looks to see if they are making back page or front page news. If they are back page it shows they are dedicated to their profession, but too much front page exposure may suggest they are flaunting their wealth or mixing with the wrong crowd, " explains Morse.