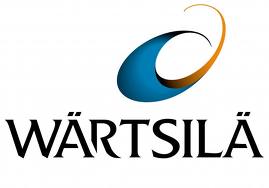 With steeply climbing fuel prices and increasingly stringent environmental regulations, the question of fuel efficiency and emissions has become a key issue for both the power and marine industries. In order to maximise fuel efficiency and minimise emissions, conversions of existing engines to gas operation are increasingly being looked into. Furthermore, gas conversions provide an alternative to flaring as lower quality associated gas can be utilized for power generation instead of flaring it into the atmosphere. Having conducted gas conversions for more than 10 years now, Wärtsilä reveals some lessons learnt.
Gas conversion means converting a combustion engine to operate on gaseous fuel instead of, for example, heavy fuel oil. Gas is currently the fastest growing fuel type in the world, and natural gas is also the cleanest fossil fuel. Therefore, gas conversion is an increasingly attractive alternative for the power and marine industries.
Wärtsilä leading in power plant conversions
Since 2000, Wärtsilä has performed conversions at more than 20 power plants, totalling 720 MW. Studies show that, depending on the scale of the installation, switching from heavy fuel oil to gas engines may deliver payback on a € 10 million investment – or even significantly higher one – in less than a year. At the moment, Wärtsilä is the only company in the world capable of performing such large scale gas conversions.
"The location, size and age of the plant are significant factors when it comes to gas conversion. The location of the plant is crucial – both in geographical and political terms. Also, the bigger the plant is, the better the feasibility usually is too. Furthermore, gas conversion may be more feasible for newer engines, " says Wärtsilä's Markus Ljungkvist, Director, Business Development, Projects.
Great potential in the marine industry
Wärtsilä sees that there is considerable gas conversion potential in the marine industry. The two key drivers in the increasing interest in liquid natural gas (LNG) as a marine fuel are fuel prices and the focus on reducing emissions. Just as with the power sector, the marine industry is seeking ways to comply with new environmental regulations. The most pressing issues at the moment are those relating to operating within Emission Control Areas (ECAs) that come into effect in 2015.
"Engine technology is the same in power plants and vessels. However, there are marine classification rules and regulations as well as ship design related matters that need to be considered in terms of gas conversion in marine vessels. An LNG tank needs to be fitted inside the vessel or mounted on the deck, whereas a power plant can be connected to a gas pipeline, " Markus Ljungkvist explains.
Utilizing lower quality gas reduces flaring
Fuel sharing technology allows engines to cope with variations in gas quantity and quality. More and more, oil and gas producers are looking into using associated gas to power their prime movers, instead of it being continuously flared into the atmosphere. Associated gas is derived from crude oil at oil fields. With Wärtsilä's gas-diesel technology, lower quality associated gas can be used for power generation or gas re-injection at the oil field, which reduces flaring. The gas-diesel concept requires very few engine modifications, and provides true fuel flexibility.
In order to be succesful, each conversion must be carefully designed. Wärtsilä's engineers make a plant-specific feasibility study that analyzes variables such as costs, fuel availability and future fuel prices. There are different gas conversion technologies, out of which the best option is chosen together with the customer.
Wärtsilä in brief
Wärtsilä is a global leader in complete lifecycle power solutions for the marine and energy markets. By emphasising technological innovation and total efficiency, Wärtsilä maximises the environmental and economic performance of the vessels and power plants of its customers. In 2012, Wärtsilä's net sales totalled EUR 4.7 billion with approximately 18, 900 employees. The company has operations in nearly 170 locations in 70 countries around the world. Wärtsilä is listed on the NASDAQ OMX Helsinki, Finland.
www.wartsila.com