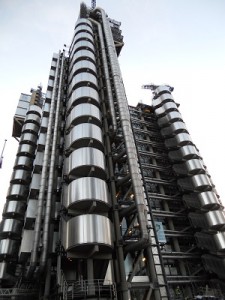 Tue 24 Sep 2013 Lloyd's has been awarded Best Twitter Profile at the European Digital Communications Awards 2013.(source: Lloyd's of London)
Hosted by the Quadriga University, the awards honour outstanding achievements in online communication across the continent – and includes both B2B and B2C companies.
In all, around 600 entries were received across 30 categories, with shortlisted companies including Heineken, Allianz, Société Générale and Sky.
The win reflects three years of research, interdepartmental collaboration and content creation to build up our lively community of more than 13, 500 Twitter followers, one of the biggest in insurance, and we are delighted that Lloyd's has been recognised as the best in Europe.F