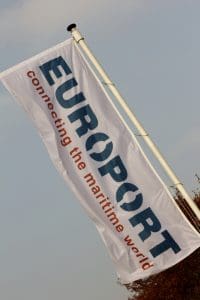 Europort reaches beyond technology frontiers with Advanced Technology Conferences
Shipping's need to squeeze maximum value out of available assets is finding sharp focus, as the global maritime and offshore industries gather at Europort 2013, Rotterdam (Ahoy Rotterdam, November 5-8).
In line with its stated aim to showcase 'Pioneers in Maritime Technology', Europort has tapped into the maritime industry's state-of-the-art for 2013. Its Advanced Technology Conferences (ATC), organised by Ahoy in close collaboration with HME, features a programme focusing on the innovations that will open new routes to vessel efficiency for the world's most sophisticated ships.
The Advanced Technology Conferences will be organised as six stimulating half-day sessions for Europort 2013 visitors and is free of charge. The selected topics are: Mega Yachts, Sea Shipping, Workboats, Offshore, Inland Navigation and Construction Vessels.
"The themes remote asset management, power generation and energy efficiency run through Europort 2013's Advanced Technology Conferences, " says Anneke Van Haegenbergh, representing ATC lead sponsor and electrical system integrator Alewijnse. "For shipping and for Alewijnse as a company, vessel efficiency, in the broadest sense, tops of the agenda."
Frank Coles, President, Inmarsat Maritime, will lift the lid on the UK-based communication giant's latest plans to unlock the potential for real time connectivity ship-shore as part of Europort's 'Revolution in Communication' sea shipping conference. The workshop will explore the potential and the realities of data management at sea and on-shore. "With oil and gas offshore development pushing into harder-to-reach locations, and transit of harsher seas placing new demands on vessel performance, improving ship-shore data transfer is at the industry's technology frontier, " says Raymond Siliakus, Europort Exhibition Manager.
Alewijnse's Bart van den Bosch will offer insights into sustainable use of power generation and distribution at a mega yacht workshop, while Dick Breure will outline the challenges of, and solutions to 'pioneering in practice' in the dedicated inland navigation workshop.
Ronald Epskamp, International Sales Maritime at Austrian company Bachman Electronic, will offer views on 24/7 condition monitoring of critical equipment for ships at sea, explaining the functionality of the company's fully integrated condition and usage monitoring system. Meanwhile during the workboat workshop Imtech energy and offshore consultant Alexander Breijs will outline the thinking on 'smart energy management' from the perspective of an expert in shipboard electronics and bridge management systems.
During the 'Big, bigger, biggest' offshore workshop Paul Bracké, Senior Systems Engineer at Bakker Sliedrecht, will offer an authoritative view from the power management perspective on 'Green energy' control.
"With its global reach, Europort allows visitors to familiarise themselves with latest relevant technology from around the world, but also the possibilities envisaged by industry thought leaders for tomorrow, " says Mr Siliakus.
Participate at ATC
Access to the Advanced Technology Conferences at Europort 2013 is free of charge. Short dynamic workshops will take place in the Europort theatre, covering latest innovations in maritime technology. Topics covered:
Mega Yachts – 'Frontrunners of Innovation'
Sea Shipping – 'a Revolution in Communication'
Workboats – 'Beating Offshore Challenges'
Offshore – 'Going into the Deep'
Inland Navigation – 'Pioneering with LNG'
Construction vessels – 'Big, bigger, biggest'
Further information
For further information, see: http://www.europort.nl/en/visitor/programme/advanced-technology-conferences