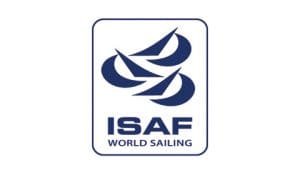 Friday 1 November 2013 – The 2013 ISAF Annual Conference will take place in Muscat, Sultanate of Oman from 9-16 November.
ISAF Committee, Sub-committee and Commission members will head to Oman where they will be joined by ISAF Member National Authorities (MNAs), Class Associations, sailors, event organisers, boat manufacturers and many more.
Discussions, debates, recommendations and decisions on issues and policies will be made to take sailing forward into 2014.
Over 130 submissions have been submitted by Committees, MNAs and Class Associations proposing changes to existing policies, regulations or rules as well as looking to introduce new ones.
The 2013 Annual Conference will see key discussions on the future of the ISAF Sailing World Cup and the Rio 2016 Olympic Sailing Competition format and qualification. The 2014-15 Offshore Special Regulations will be finalised whilst discussions on changes for the 2017-2020 Racing and Equipment Rules of Sailing commence.
All submissions and topics will be discussed at Committee, Sub-committee and Commission meetings commencing on 9 November. From the Coaches Commission to Oceanic and Offshore Committee, all will consider submissions and other areas relevant to them.
The recommendations and opinions of these expert committees come together at the meeting of the Council, the final decision making body of ISAF, on 15 and 16 November. The Council will approve, reject or defer the submissions and other feedback from the committees.
Away from the meeting rooms, the ISAF Annual Conference offers the chance for delegates to share ideas, stories and to discuss the future of sailing.
The MNA forum on Wednesday 13 November provides a chance for MNAs to build networks with Event Organisers, Continental Federations, ISAF Connect to Sailing Partners, Class Associations, boat manufacturers, other MNAs and race officials.
On Tuesday 12 November Oman will play host to the 2013 ISAF Rolex World Sailor of the Year Awards.
A diverse collection of male and female sailors make up the 2013 nominees and they will be celebrated throughout the evening. The female nominees are Jo Aleh and Polly Powrie (NZL), Raiya Al-Habsi (OMA), Deneen Demourkas (USA) and Erika Heinken (USA).
The male nominees include Mathew Belcher (AUS), François Gabart (FRA), Johnny Heineken (USA), Paul Larsen (AUS) and Ian Williams (GBR).
All will be vying for the coveted title of ISAF Rolex World Sailor of the Year.