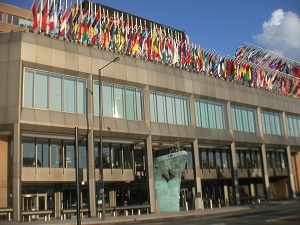 www.allaboutshipping.co.uk brings you live some of the best and important international news from week 46 and the beginning of week 47, this Monday the 18th of November 2013
The dropping Markets with the BDI index going down at 1, 500 earlier today and the big sizes in real drop suggests caution on all fronts! The Container trade offering some challenges to all intents and purposes.
American and other funds eyeing the Greek Boys down in Piraeus; interesting times ahead. the most successful shipping pattern has more to offer. Obviously caution is suggested from both parties, as things can get sour. The Grammenos two-day 7th biennial Conference at the IMO was a success!
The Philippines disaster:  the charitable support including that from members of the Shipping Industry greatly improves the image of Shipping! On the other hand Governments should be ready with contingency plans to minimize at least the loss of life!
The UK Chamber of Shipping confirmed Jeanius Consulting the first communications agency to join as one of its associate members and they will be working together on communication and promotion of the shipping and wider maritime industry. This and other events can be heard in the live video above and look forward your comments.