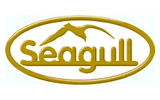 …Training Solutions to the Ferry and Cruise Industries
Horten, Norway and Vancouver, Canada – Computer-based training (CBT) specialist, Seagull AS, and Marine Learning Systems, developer of advanced maritime-specific learning management system (LMS) technology, announced today that they are partnering to provide the full library of Seagull learning content on the MarineLMS training platform. The partnership will provide an integrated solution to the cruise and ferry industries enabling rapid deployment of eLearning programs with course content on land and on-board, with or without connectivity. The system will also provide metrics and analytics which identify training issues before they become performance or safety problems.
According to Seagull Managing Director Roger Ringstad, "For customers using LMS from MarineLMS this solution means they can access all our training content via their existing learning platform, which is a huge benefit. All Seagull training is of the highest standard covering relevant STCW2010 requirements and other relevant Maritime legislations."
According to Marine Learning Systems CEO Murray Goldberg, "For Seagull cruise and ferry customers, the partnerships means the ability to deploy both Seagull content and their own vessel-specific training content on one LMS. For MarineLMS customers, it means they will be able to select from Seagull's library of eLearning content for rapid training program development. For all customers, it means world-class maritime content running on world-class maritime LMS technology."
The partnership is effective immediately.
About Seagull
Seagull AS is the leading provider of e-learning for the marine industry offering a comprehensive library of more than 200 titles for regulatory compliance and improved seafarer knowledge. Our STCW and ISM code compliant training is used by 350, 000 seafarers every year onboard more than 8, 600 ships worldwide and we have issued over 50, 000 approved onboard course certificates, making us the world's largest educational institution in the maritime industry.
Founded in 1996 by experienced mariners we have grown into a financially solid and dynamic company in partnership with leading shipping companies and ship managers to deliver a full range of assessment and management tools that ensure meeting and exceeding statutory requirements from IMO and other industry bodies. Our mission is to enhance maritime competence by effective training and assessment solutions and deliver value through quality and excellence in customer service.
About Marine Learning Systems
Marine Learning Systems is an eLearning software and services provider to the maritime industry. Its main product, MarineLMS, was crafted specifically for the maritime training environment to deliver, support and provide metrics on the training initiatives of vessel operators and other maritime training providers. MarineLMS is an enterprise product which operates with or without internet connectivity and inherently understands maritime concepts such as vessels and routes to deliver targeted position- vessel- and equipment-specific training and assessment. Marine Learning Systems also provides a full complement of services to support you from idea, all the way through to ongoing operations and maintenance.