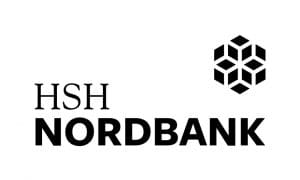 HAMBURG/KIEL HSH Nordbank finances the acquisition of the Karstadt department store at Hermannplatz in Berlin-Neukölln (Germany) for Meyer Bergman. The building has been pur-chased by the London-based manager's second value-add fund, Meyer Bergman European Retail Partners II (MBERP II).
The 90, 000 qm property is one of the largest city-centre department stores in Germany and is fully occupied by the Karstadt retail chain. The store itself is adjoined by a multi-storey car park with space for 680 vehicles and integrates a block for office and residential use. The impressive building opened its doors in 1929 and was rebuilt in 1951 following its almost complete destruc-tion during World War II. The building was enlarged and its façade refurbished in 2000.
Hermannplatz is the intersection of the vibrant Kreuzberg and Neukölln residential districts, which are benefitting from a wave of gentrification aided by the City's efforts to convert the nearby Tempelhof Airport into a park and revitalise neighbourhoods through regeneration initia-tives. It boasts excellent public transport connections, since the department store incorporates two entrances to the subway station, and enjoys good bus links nearby to the rest of the city.
Meyer Bergman is a privately held real estate investment management firm headquartered in London, UK, which specialises in retail real estate. Its current acquisition efforts are focused on well located, defensive assets in the UK, Germany, France, the Nordic region, Poland, and the Czech Republic. MBERP II, which is well underway to achieving its €500 million target size, has had strong backing from its existing investors, including European and Canadian pension funds and endowments. The fund targets properties with a dominant market position or in prime loca-tions, and including the Karstadt asset, has a seed portfolio of six assets.
"Beside our engagement in our home market of Hamburg and Schleswig-Holstein we have a focus on cross border transactions in the real estate business as well and we offer long-standing experi-ence when assisting international investors with their commitments in the German market, " said Peter Axmann, Head of Real Estate Clients at HSH Nordbank AG.