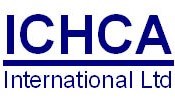 London, 17.12.13 – ICHCA International Ltd, the NGO association dedicated to improving safety, security, sustainability and productivity across the global cargo handling chain, has announced that international container terminal operator APM Terminals has become a premium member.
Headquartered in The Hague, Netherlands, APM Terminals' global network includes current operations at 64 ports and terminal facilities in 40 countries, with six new terminal development projects and 16 port expansion programs now underway. The company also operates over 165 inland services operations in 47 countries. Most recently this November, APM Terminals officially opened Brasil Terminal Portuário (BTP), its new 1.2 million TEU capacity joint venture facility at the Port of Santos, Brazil. Other greenfield terminals are now under development in Costa Rica, Mexico, China, Turkey, Netherlands and Italy.
"We are delighted to welcome APM Terminals as our latest premium member, " said ICHCA International Chairman David Bendall. "The company has made a bold pledge to eliminate fatalities across its network through accident prevention awareness, best operational procedures and the active encouragement of all its' people to embrace a philosophy of 'safety first'. Just like ICHCA, APM Terminals places safety at the heart of its business. Container terminals play a vital role in cargo supply chains and we look forwards to engaging with APM Terminals in its commitment to make them a safe environment for all concerned."
ICHCA's corporate, association and individual members around the world span many different interests along containerised, bulk and general cargo supply chains, including shippers, sea, land and air transport, logistics services and infrastructure, ports, terminals and stevedores, equipment and technology, insurance and risk management, research, education, training and consultancy, government, legislators and labour. Other premium members include Hutchison Ports UK, Strang Engineered Logistics and the TT Club
Based in the UK, with worldwide membership and autonomous chapters in Australia, Canaries/Africa and Japan, ICHCA's core activities include industry representation at various regulatory bodies, such as the IMO and ILO. The association has been deeply involved in the consultation process for the new IMO regulations on container weighing and is currently working with IMO, ILO and UN ECE on a new tripartite Code of Practice for Packing of Cargo Transport Units. ICHCA also publishes a wide range of information papers and provides technical advice, recommendations and training on best practice in cargo handling.
www.ichca.com
About ICHCA International
The International Cargo Handling Coordination Association (ICHCA), founded in 1952, is an independent, not-for-profit organisation dedicated to improving the productivity, safety, security andsustainability a of cargo handling and goods movement by all modes and through all phases of national and international supply chains.
ICHCA International's privileged non-government organisation (NGO) status enables it to represent its members, and the cargo handling industry at large, in front of national and international agencies and regulatory bodies, including IMO, ILO, UN ECE and others. ISP – ICHCA's Technical Panel, develops educational publications, promulgates best practice and provides informed advice to members on a wide range of practical and regulatory cargo handling issues, supported by ICHCA's professional Technical Advisory service.
ICHCA International operates through a series of autonomous national and regional chapters – including ICHCA Australia, ICHCA Japan and ICHCA Canarias/Africa (CARC), plus Multinational Correspondence and Working Groups, to provide a focal point for informing, educating, shaping and sharing industry knowledge across the global cargo handling community.
www.ichca.com | www.ichca-australia.com
www.carcichca.com | www.jacms.or.jp/kokusaikyouryoku/ichcajapan.html