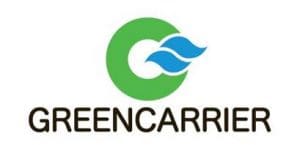 Greencarrier Shipping & Logistics AS is planning to expand its services to the oil and gas industry, appointing a new head of the energy and projects business unit and opening an office in Stavanger, Norway.
The Scandinavian company, which offers the full range of freight forwarding and logistics services, has identified project forwarding and the energy industry as two of its main target areas for growth in 2014.
Georg Skivik Moltu, who was previously head of oil & gas and projects in Northern Europe for Panalpina, has been appointed Director Global Energy & Project Solutions and is based in the new Stavanger office.
"We have already entered into several contracts and we are confident that the market will appreciate a Scandinavian-owned logistics and transport company as a challenger to the major global logistics players, " he says.  "Like the rest of the Greencarrier offices in Scandinavia, the Stavanger office is staffed by highly experienced and knowledgeable people, many with specific oil & gas and project forwarding experience, and offers the full range of international and domestic freight forwarding and logistics services."
Ronny Johannessen, who has decades of experience in freight forwarding and transportation, will lead the team at the Stavanger office, which opened on 1 January at Røynebergsletta 33 in the heart of the business district Forus/ Stavanger.
Øyvind Lygre, CEO of Greencarrier Shipping & Logistics AS, says: "We are pleased that skilled and knowledgeable people in the Stavanger area have taken the decision to join the Greencarrier team. We offer a Scandinavian company ownership approach, with healthy values ​​and the right attitude to employees, customers and suppliers. These are important factors for success in this demanding market and we really look forward to the future development in Stavanger and within the Energy & Projects business unit."
Georg Skivik Moltu adds: "We have ambitious development goals for energy and project work and I am confident that Greencarrier is the right company to achieve these. The company values – commitment, involvement, humour and joy – will support our business development process."