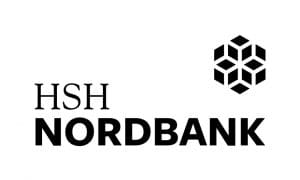 Markus Paffenholz (48) takes over the management of HSH Cor-porate Finance's operations from Markus Schütz (42)
HAMBURG/KIEL Markus Paffenholz, currently joint managing director of HSH Corporate Finance, is set to assume responsibility for the operations of the HSH Nordbank subsidiary. The current managing director Markus Schütz, who came from Deutsche Bank to join HSH Corporate Finance in November 2012, will leave the Company at the end of January 2014 by mutual agreement.
"Markus Schütz has strategically realigned HSH Corporate Finance in a challenging eco-nomic setting and shaped a strong team which has already proven its excellence by signing transactions in the defined core markets of healthcare, logistics, transport and shipping, " said Matthias Wittenberg, HSH Nordbank's Management Board member responsible for Corporates & Markets. "We would like to thank him expressly for this."
In addition to his new role as Managing Director of HSH Corporate Finance, Markus Paf-fenholz will for the time being remain Head of Structured Finance at HSH Nordbank. Since joining HSH Nordbank in 2011 he has held this and other positions of responsibility. "With Markus Paffenholz an experienced manager who is familiar with the Company is assuming the position of Managing Director of our subsidiary HSH Corporate Finance. With his ex-pertise in the areas of leveraged finance, structured corporate finance and credit syndica-tion, all of which lie close to the mergers & acquisitions segment, he will continue to push ahead with establishing HSH Nordbank in this area of business. I wish him much success, " said Matthias Wittenburg, HSH Nordbank's Management Board member responsible for Corporates & Markets.
HSH Corporate Finance, which has been active since 2002, is a mergers & acquisitions con-sultancy with international operations specialising in healthcare and logistics / transport / shipping. With around 100 successfully completed transactions to date, the HSH Nordbank subsidiary ranks among the established consultancy businesses on M&A market for the mid-sized companies. HSH Corporate Finance advises leading domestic and international busi-nesses in making buy and sell decisions. Under the leadership of Markus Paffenholz HSH Corporate Finance is to be integrated into HSH Nordbank in order to improve its range of services in the interests of its clients. Alongside the traditional M&A business, this includes a range of strategic services relating to buying and selling businesses or parts of businesses and customised finance for them.
For further Information please go to: www.hshcf.com