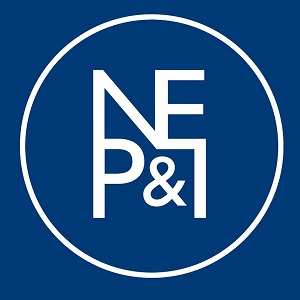 Leading ratings agency Standard and Poor's (S&P) has reaffirmed North P&I club's 'A' credit rating and stable outlook for a tenth consecutive year following its recent merger with Sunderland Marine. The agency says its rating reflects the newly merged club's continuing strong business risk profile and strong financial risk profile, built on a strong competitive position and strong capital and earnings.
According to S&P analysts Tufan Basarir and Peter McClean, 'We anticipate that the merger will be neutral to North's financial risk profile and provide some business diversification owing to the addition of Sunderland Marine's international hull and aquaculture business. We are therefore affirming the ratings on North as 'A'.' They added that the stable outlook reflected their expectation that the club's capital adequacy will remain in the very strong 'AA' range after the merger.
Basarir and McClean also said the combined business, now known as North Group, will have a strong competitive position stemming from North's status as the second largest club in the International Group of P&I Clubs, with 131 million GT of owned tonnage. 'We believe this would be supported by Sunderland Marine's niche business and geographical diversification. North and Sunderland Marine have no competing areas of business lines and their branch office locations are complementary.'
S&P said North Group's premium income was likely to be around US$500-525 million in 2014/15 after which annual growth was expected to level off at around 3–5%. 'In our opinion, the combined group will have strong capital and earnings, supported by very strong capital adequacy which we anticipate will be sufficient to support its organic growth over the next three years, ' said the analysts.
Responding to S&P's comments, North's chairman Pratap Shirke said, 'I am delighted we have retained our 'A' credit rating and stable outlook for a tenth consecutive year. It is also a testament to the sound financial logic of our merger, which has provided enhanced financial stability for members, a greater diversity of product lines, continued service excellence and a stronger competitive position. The new North Group has the ability to service the needs of the entire marine spectrum, from small fishing vessels to the largest ships.'
"Jo"