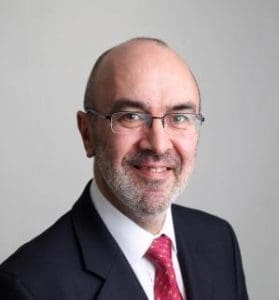 The Board of Braemar Adjusting is delighted to announce the appointment of Geoff Jones as Group Managing Director of the company with immediate effect.
Grant Smith, Chief Executive Officer of Braemar Adjusting, said: "Geoff brings to the company a vast wealth of knowledge and experience, both of the Insurance industry in general and the Energy market in particular. The quality of our personnel and our ability to service the diverse needs of our clients are the fundamental building blocks of our success worldwide. I welcome Geoff to the team, where he will play a pivotal role within our organisation, where he will work with fellow directors to drive improvements in service standards within the industry, and where he will act as the Senior Liaison for key London and European Insurance markets."
Geoff has 33 years' experience handling Energy claims in the London Market, having previously worked at Lloyd's Claims Office, Equitas and Zurich Global Energy before he joined Catlin Underwriting in 2006 as their Energy Claims Manager. Throughout his career Geoff has been closely involved in the handling of Energy offshore, onshore and liability claims. Such major claims include the loss of the Piper Alpha platform, the destruction of the Bombay High North platform, various claims arising from 9/11, the Macondo blowout and a variety of major claims arising from the hurricanes in the Gulf of Mexico.
Geoff has also been a key member on many organising committees such as: Claims Representative on the Joint Rig Committee (from 2010-2013), where he was also a member of the sub-committee looking at Welcar revisions ('Welcar 2'); a member of the London Energy Claims Group (from 2006-2008); and the Deputy (2009-2011) and subsequently Chair (2012-13) of the Lloyd's Market Association Energy Claims Group. Geoff is currently a member of the Lillehammer Energy Claims Conference Organising Committee.
Over the years Geoff has presented several times at the Lillehammer conference, RIMS and most recently at the Asia Offshore Energy Conference as well as being a panel participant at the Pipeline Ins. Managers Conference, the Tulane Admiralty Seminar and the Asia Offshore Energy Conference.
Geoff will work closely with CEO Grant Smith and the team of Regional Managing Directors – Geoff Thomas (Europe & West Africa); Pete Krouse (Americas); John Harris (Asia Pacific) and Directors George Mowatt (Group Technical Director); Paul Cameron (Director Canadian Operations); Chris Eades (Director Middle Eastern Operations) and Jaime Talbot (Director Brazilian Operations).
"Jo"