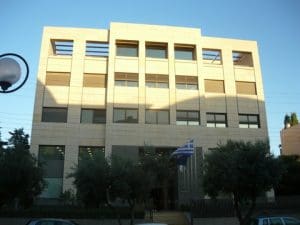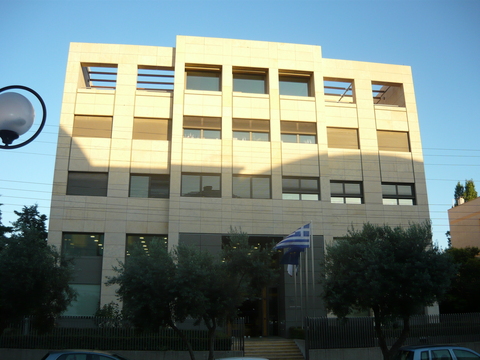 Diana Containerships Inc.Reports Financial Results for the First Quarter Ended March 31, 2014
Declares Cash Dividend of $0.05 Per Share for the First Quarter
Reports At-The-Market Offering Proceeds
ATHENS, GREECE,  May 13, 2014 – Diana Containerships Inc. (NASDAQ: DCIX), (the "Company"), a global shipping company specializing in the ownership of containerships, today reported net income of $0.3 million for the first quarter of 2014, compared to a net loss of $31.8 million for the respective period of 2013. During the first quarter of 2014, the Company incurred losses arising from the disposal of the vessel "Sardonyx", amounting to $0.7 million, without which the net income for the first quarter of 2014 would have been $1.0 million and the earnings per share, basic and diluted, would have been $0.03 for that quarter.
Time charter revenues, net of prepaid charter revenue amortization, were $13.5 million for the first quarter of 2014, compared to $15.1 million for the same period of 2013.
Dividend Declaration
The Company has declared a cash dividend on its common stock of $0.05 per share with respect to the first quarter of 2014. The cash dividend will be payable on or around June 11, 2014 to all shareholders of record as at May 28, 2014. The Company has 36, 505, 605 shares of common stock outstanding.
At-the-Market Offering Proceeds
The Company reports that during the three months ended March 31, 2014 and up to the date hereof, the Company sold in an at-the-market offering through Deutsche Bank Securities, as sales agent, an aggregate of 1, 092, 596 common shares at a weighted average sales price of $4.03, in connection with which the Company paid a total of $88 thousand of commissions to the sales agent corresponding to total net proceeds of $4.3 million.
Chairman and Chief Executive Officer's Comments
Symeon Palios, Chairman and CEO of Diana Containerships, commented: "After carefully considering the current containership charter market and vessel acquisition opportunities, management believes the Board's decision to reduce the cash dividend payable with respect to the first quarter is in the best interests of the Company and its shareholders and is consistent with the long-term strategy of maintaining a strong balance sheet and pursuing attractive vessel purchase opportunities as they arise. In taking this action, the Company expects to deploy its available cash to purchase additional containership vessels at currently attractive prices that will further enhance the Company's position to capitalize on the eventual recovery in the container market. The Company believes this action enhances long-term shareholder value and will evaluate future dividend decisions in light of then prevailing market conditions."…
The full report can be read herebelow:
142648_DCIX_1Q14_Earnings_Release_310314