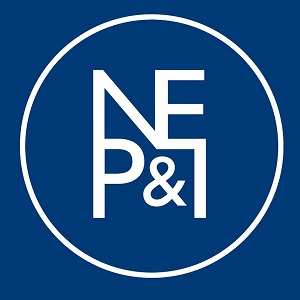 Directors of the 180 million GT, 'A' rated North P&I club confirm the club successfully achieved a breakeven result in the year to 20 February 2014, despite a change in international accounting policy which required a pension scheme deficit to be included in the balance sheet.
Chairman Pratap Shirke and fellow board members approved the club's 2013/14 accounts on 15 May 2014. 'The financial year has again been challenging for our members, with sustained economic caution, slow recovery of shipping markets and continuing volatility in respect of marine liability claims. Nevertheless we were able to achieve an underwriting surplus of US$20 million and a combined ratio of 90.1%, with a 5-year average combined ratio of 94%, ' says Shirke.
According to joint managing director Alan Wilson, investment income net of tax contributed a further US$13.1 million to the overall result, with the P&I class investment portfolio producing a return of +1.94% ahead of the benchmark of +1.80%. 'However, following a revision to International Accounting Standard IAS19 from January 2014, we have had to absorb a pension liability of US$33 million, largely resulting from unusually low interest rates. This has led to our free reserves remaining unchanged at US$312 million, ' says Wilson.
Joint managing director Paul Jennings says the club continues to enjoy strong support from the membership and confirms that during the year owned tonnage increased by 4% to 131 million GT, which together with chartered tonnage brings the total to around 180 million GT. 'While North has grown in recent years, this has not been at the expense of underwriting discipline. Our strict underwriting criteria reflect our strategic objectives to maintain service excellence, financial strength and membership quality, ' says Jennings.
Following its successful merger with Sunderland Marine in February this year, North retained its 'A' credit rating and stable outlook from Standard & Poor's for a 10th consecutive year. 'This is underpinned by a cautious financial approach, 'AA' rated capital, a risk-averse investment policy and cautious claims reserving methodology based on a 95% confidence level, ' says Jennings.
Shirke concludes, 'Overall this has been a very positive financial year for North, with a strong technical underwriting result and further significant progress in achieving the club's strategic objectives. Our successful merger with Sunderland Marine is already delivering benefits, including enhanced financial stability for members, a greater diversity of product lines and a stronger competitive position.'
About
North, part of North Group, is a leading marine mutual liability insurer providing P&I, FD&D, war risks and ancillary insurance to 130 million GT of owned tonnage and 50 million GT of chartered tonnage. It is based in Newcastle upon Tyne, UK with regional offices in Greece, Hong Kong, Japan and Singapore. The Club is a leading member of the International Group of P&I Clubs (IG), with around 13% of the IG's owned tonnage. The 13 IG clubs provide liability cover for approximately 90% of the world's ocean-going tonnage and, as a member of the IG, North protects and promotes the interests of the international shipping industry. In February 2014 North completed a merger with Sunderland Marine, which operates within North Group as an independent regulated insurer guaranteed by North. Sunderland Marine is a leading insurer of fishing vessels, small craft and aquaculture risks. It is based in Durham with offices in Australia, Canada, the Netherlands, New Zealand, South Africa and North America.
"Jo"