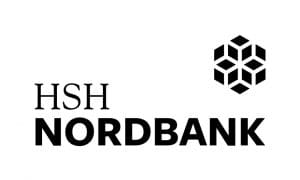 Integration of HSH Corporate Finance GmbH into HSH Nordban AG is completed
Even closer collaboration with the other product departments on the business unit in the future
Team of M&A-specialists with multi-year expertise continues toadvise in the core industries of Shipping, Renewables, Healthcare, Consumer Goods, and Industrials
HAMBURG/KIEL The integration of the former subsidiary HSH Corporate Finance GmbH into HSH Nordbank is completed. The required entries in the Commercial Register were carried out at the beginning of July. With the integration in the newly created business unit Corporate Finance, HSH Nordbank does not only strengthen the cooperation between M&A advisory and its other market units but also enhances the interaction between its various product experts. The competencies and service portfolio of HSH Corporate Finance GmbH,  which was established in 2002, will be maintained.
The integration of HSH Corporate Finance GmbH allows our clients to directly benefit from the know-how of our M&A-specialists, their multi-year transaction experience, as well as their excellent domestic and international network. In addition, thanks to the close interaction of our product experts in one corporate unit we are able to develop solutions for our clients faster and more efficiently", says Matthias Wittenburg, Management Board member responsible for the division Corporates & Markets at HSH Nordbank.
"Our M&A-advisory department will continue to assist the upper mid-cap area in the execution
of strategic transactions – from full or partial sales and succession plans to acquisitions,
mergers, joint ventures and the raise of growth capital", says Markus Paffenholz, Head of
Mergers & Acquisitions at HSH Nordbank.
The newly created business unit Corporate Finance comprises the departments M&A, Leveraged
Finance, Capital Structuring, Corporate Advisory, as well as Credit Syndicate and is
headed by Stefan Rensinghoff. The M&A-advisory department under the management of
Markus Paffenholz consists of 15 designated M&A-specialists who were beforehand active
for HSH Corporate Finance GmbH. The existing sector focus and respective responsibilities
remain with Simon Madej responsible for 'Shipping,  Karsten Tack for 'Renewables,  Markus
Humfeldt for 'Health Care,  Karsten Maschler for' Consumer Goods' and Markus Paffenholz
for 'Industrials.
Please visit www.hsh-nordbank.com for further information with regard to the service portfolio
and contact persons.