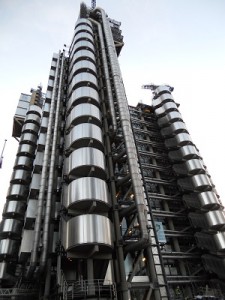 Monday 14 July 2014 With the 2014 World Cup now behind us, how did our insurable value measures fare as predictors of success on the pitch? (source: Lloyd's of London)
On the key forecast of who would emerge as champions, they could not have done better. Germany, the highest-valued team in the tournament, lifted the trophy after a hard-fought victory over Argentina, which followed a series of formidable displays throughout the tournament. Insurable value also proved painfully close to the mark for Brazil, who finished fourth overall, falling just one short of their predicted third place.
There were relatively less successful predictions, however. Under a World Cup determined by insurable value, Germany would have lined up against a Spanish 11 in the final – a scenario which became an impossibility altogether too soon, as Spain slumped out of the tournament before the end of the group stages. England, too, were huge underperformers compared to their value – which was the third-highest of the teams in Brazil – as they headed home with just one point from three group games.
Beyond the disappointment of underperforming nations, there were also huge upside surprises. Costa Rica, the lowest-valued team in the tournament, were worthy winners of Group D, going on to reach the quarter finals before eventually succumbing to the Netherlands in a penalty shootout. Greece also did better than their insurable value suggested, as they battled their way out of Group C despite being the lowest valued squad in the group.
Looking beyond Brazil, Germany's forceful team displays may well become a common sight in the years ahead. Their higher insurable value stems not only from the talent on display, but also the relative youth of the current squad. With an average age of just 26.3, a full year younger than the typical squad at the World Cup, the current ensemble has more mileage left in it than most. With the Spanish era coming to an abrupt end, Germany appear well-placed to take over as the dominant force in international football – something to keep in mind for the European Cup in France in 2016.
Click on the images below to enlarge.