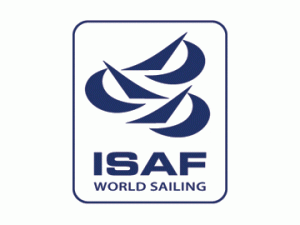 10 September 2014 – Issued on behalf of ISAF – 
Sunset+Vine|APP to produce daily news bulletins and 10 hours of live coverage;

Unprecedented live coverage secured as over 20 broadcasters including ESPN, BBC, OSN, beIN France are confirmed reaching 40 plus territories;

Ten sailing classes featuring more than 1, 250 athletes and over 900 boats in first major push on the Road to Rio.
Sunset+Vine|APP, the Oxford-based unit of the multi-award winning UK independent TV sports production and media company  Sunset+Vine, has been appointed production partner for the Santander 2014 ISAF Sailing World Championships. Sunset+Vine International is responsible for the television distribution of the championships which take place in Santander from 12th-21st September 2014.
Held every four years, the ISAF Sailing World Championships brings together all ten Olympic sailing classes and features more than 1250 athletes. It is not only World Championship titles that are at stake, the ISAF Worlds will also decide 50% of the national qualification spots available for the Rio 2016 Olympic Sailing Competition.
With daily news bulletins and live coverage of all ten Medal Races forming part of the programming offering, this year's event has secured an unprecedented commitment from broadcasters with over 20 of them, including ESPN (USA), BBC, OSN and beIN France, taking the championships to over 40 territories worldwide.
Andrew Preece, Managing Director of Sunset+Vine|APP said, "We are delighted to have been appointed as media partner for this year's Santander 2014 ISAF Sailing World Championships. It is fantastic to be entrusted by the sailing's governing body to take their prestigious sailing event to a global audience. We are clearly demonstrating that our experience of working on the Olympics and Volvo Ocean Race – two of the three pinnacles in the sport of sailing – is paying dividends in terms of the unprecedented commitment we are securing from broadcasters globally.
"Our work with the BBC for the London 2012 Olympic sailing event has been particularly beneficial in helping us to work with the International Sailing Federation to deliver this huge collective world championship in Santander."
Gary Jobson, ISAF Vice-President added, "ISAF is delighted to be working with Sunset+Vine|APP on the ISAF Sailing World Championships. They have a proven track record in the production of sailing events and their distribution team have done an outstanding job in securing commitment from broadcasters around the world. We look forward to welcoming many of those broadcasters to Santander and showing the world the very best of Olympic class sailing."
Sunset+Vine|APP is the leader in specialist sports TV production and has a strong pedigree in sailing. It is the production partner for the forthcoming Volvo Ocean Race 2014-2015 with sister company Sunset+Vine International handling distribution. It was the only independent production company to be selected by the BBC to assist in its sailing event coverage of London 2012 Olympics; continues to produce CNN International's flagship sailing programme "Mainsail"; owns the production and distribution rights for Sea Master Sailing, which celebrated its 11th anniversary this year, and is production partner for the Extreme Sailing Series.
"Jo"