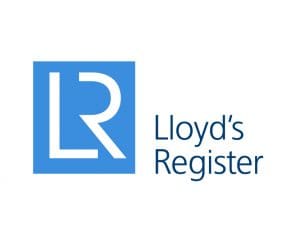 Hellenic Lloyd's S.A. certifies Environmental Protection Engineering S.A. as Approved Service Supplier for IHM
We would like to advise our clients that Environmental Protection Engineering S.A., having been assessed by Hellenic Lloyd's S.A. received approval in accordance with the requirements of Lloyd's Register Procedures for Approval of Service Suppliers, as Supplier for the provision of Visual sampling checks and testing for hazardous materials, such as asbestos, PCBs, TBTs and CFCs onboard ships, including advice on numbers and locations of samples, and preparation of reports on the quantities, locations and estimates of these materials.
Specifically the majority of Materials for which E.P.E. has received certification are those prescribed in the Hong Kong Convention on the Safe and Environmentally Sound Recycling of Ships, 2009.
Appendix 1
–          Asbestos;
–          Polychlorinated Biphenyls (PCBs);
–          Ozone Depleting Substances; and
–          Anti-fouling systems containing organotin compounds as a biocide
Appendix 2
–          Cadmium and Cadmium Compounds;
–          Hexavalent Chromium and Hexavalent Chromium Compounds;
–          Lead and Lead Compounds;
–          Mercury and Mercury Compounds;
–          Polybrominated Biphenyl (PBBs);
–          Polybrominated Diphenyl Ethers (PBDEs);
–          Polychlorinated Naphthalenes (more than 3 chlorine atoms);
–          Radioactive Susbstances;
–          Certain Shortchain Chlorinated Paraffins (Alkanes, C10-C13, chloro).
Although the Ship Recycling Convention is not close to its entry into force date, the management of hazardous materials onboard ships is an issue of critical importance both for the health of the crew as well as for the protection of the marine environment. Moreover, the EU has commenced forming legislation in order to convey the message of the Hong Kong Convention to Member States and the Shipping Community.
Lloyd's Register can support you with implementation of the regulation through our range of ship
Recycling services. These include IHM approval, verification and certification, with more than 1, 800 IHM contracts in place, regardless of Class, and numerous other services for meeting the requirements of the Hong Kong Convention.
Should you wish to explore with us this new area of advance regulatory compliance, please contact us at business.development.piraeus@lr.org and we will be happy to discuss with you any concerns you may have on the subject.
For further information please contact Anastasia Kouvertari at anastasia.kouvertari@lr.org