Farnham Castle Intercultural Training (FCIT) has clinched a hat trick of new business wins and made a key appointment to drive further growth.
The prestigious new contracts comprise language training for global manufacturing giant Daimler, delivering cultural training to an international engineering support services company – and providing insights into living and working in Britain to a group of African lawyers on secondment in the UK.
FCIT, which has delivered cultural training programmes to organisations including FTSE 100 companies and government agencies for more than five decades, has also appointed Venezuelan-born Gustava Aranda as business development manager.
Gustavo brings nine years' experience in providing education and training for the oil and gas industry worldwide.
Sheelagh Mahoney, head of intercultural training at FCIT, said: "Gustavo is joining us at a formative period of expansion and his particular expertise in the oil and gas sector and within Latin American, Asian, Middle Eastern and African markets will be invaluable.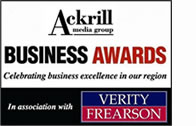 "Gustavo's insights of working and living outside his country of birth have likewise enhanced his understanding of the importance of inter-cultural awareness when doing business internationally."
Farnham Castle Intercultural Training  www.farnhamcastletraining.com/training/
A leading provider of global cultural expertise for business, working with business and organisations to improve business performance by ensuring that employees have the skills necessary to work more effectively in any country worldwide. Working with leading national and international companies, educational institutions and British and overseas government agencies, Farnham Castle design, develop and deliver intercultural training solutions.