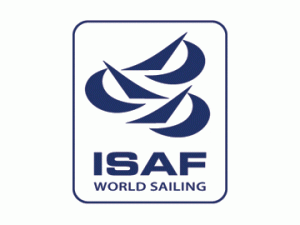 9 October 2014 – Issued on behalf of ISAF – The Notice of Race for the 2015 Team Racing World Championship set to be held in Rutland, Great Britain from 20-24 July 2015 has been released.
Click here to view the Notice of Race.
Racing in Firefly type dinghies supplied by the Organizing Authority, the 2015 ISAF Team Racing Worlds will see up to 36 teams competing across Open and Youth Divisions. The deadline for MNA priority entries is 30 November 2014. The winners of the 2014 Optimist Team Racing Worlds can enter as of right through their MNA to compete in the Youth Division.
After the MNA priority deadline, MNAs may be granted a second or subsequent entry.
Ahead of the 2015 ISAF Team Racing Worlds invited emerging nations who enter will be offered specialist training from 13-17 July.
Event Website – http://www.rutlandteamracing.org.uk/
About ISAF Team Racing Worlds
Great Britain were the first team to lift the ISAF Team Racing Worlds in West Kirby, Great Britain in 1995. Ireland came in second with Australia completing the podium.
From 2003 to 2009 USA dominated the event winning four in a row before the British team broke the trend at the most recent edition held in Schull, Ireland from 27 August – 4 September 2011.
In 2005 an Under 21 competition was introduced in Gandia, Spain and was won by Great Britain who also picked up gold in 2011 in the Under 19 category.
"Jo"