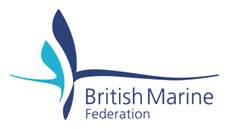 The government's spotlight shines on marine apprenticeships, with the marine industry being announced as a Trailblazer today. Within this scheme, a new boatbuilding apprenticeship will be developed by employers working together to design standards in their occupations and sectors. 
Co-ordinated by the British Marine Federation, the employer group for the marine industry will be lead by  Berthon Boat Company and includes Sunseeker International, Princess Yachts, Pioneer Sailing Trust, Pendennis Shipyard, Fairline Boats, Broom Boats, Green Marine, English Harbour Yachts, Windboats and Cockwells.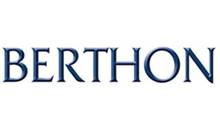 Keith Longman of Berthon who are the lead employer for this Trailblazer said. "Our Trailblazer group are excited at the opportunity to influence the training delivery of our apprentices like we have never had before.  The government's strategy that apprenticeship training should be employer led is welcomed by us and we will embrace the challenge to build a standard that will deliver the competence and behaviours that we require now and in the future."
The marine industry is one of 37 sectors chosen as a Phase 3 Trailblazer, alongside others such as maritime defence, emergency services and port operations & supply chain.  The industry's relationship manager will be Jennifer Coupland, Head of BIS/DfE Apprenticeships Unit, confirming the importance of the sector.
Sarah Dhanda, Senior Federation Director at the British Marine Federation said: "This announcement is positive news for the marine industry. Our apprenticeship scheme is already a recognised success with some 80 young people completing their boatbuilding training each year, as we saw at the recent Graduation Ceremony at the PSP Southampton Boat Show.
"By developing marine apprenticeships further we are ensuring the continued quality of the industry's training programme.  We will be preserving much needed skills and ensuring the sector is well placed for the future, whilst crucially maintaining a strong profile both in government and within young people."
The changes will build on existing strengths of the current scheme, but the reformed apprenticeships
will meet the needs of the future economy in years to come, ensure apprenticeships are more rigorous and responsive to the needs of employers and ensure they are viewed with the same esteem as University.
Skills Minister Nick Boles enthused "I congratulate the marine industry for the key role they are playing in developing new top-quality apprenticeships. Through the trailblazers initiative boatbuilding companies will collaborate with their industry partners, giving people the skills they need to thrive and providing what our businesses need to compete."
For more information please contact Camilla Colborne at the BMF on 01784 223627 or emailccolborne@britishmarine.co.uk.
About Trailblazers
Phases 1 and 2 Trailblazers
Through the Phase 1 and Phase 2 Trailblazers, more than 400 employers have worked together to design the first new, concise and employer-led Apprenticeship standards. Launched in October 2013, the Apprenticeship Trailblazer scheme has gone from strength to strength.  Businesses have worked together and produced new concise employer-led standards for key apprenticeship roles in their industry.
Successes are already being seen in sectors including energy & utilities, digital industries, financial services, life sciences and industrial sciences; businesses involved are now building on this to work on standards for more occupations that they see as crucial to developing their workforce and that will provide new opportunities for young people.
The Trailblazer Occupation
All new Apprenticeship standards will focus on achieving full competence in an occupation. To keep the system simple and easy to use, government wants to avoid the creation of multiple similar or largely overlapping standards, for instance applying to very similar occupations in different sectors.
In order to justify investment from the government in an Apprenticeship, the skills that it provides must be numerous, challenging, valuable and transferable. Once an apprentice has completed their training, they must be able to perform the same role in any firm regardless of its size or sector. Occupations should be of a sufficiently high level to ensure this.
Occupational Criteria
a) The proposed occupation is unique and there is not already a standard in development.
b) There is not a high degree of overlap between the proposed occupation and another either proposed or in development.
c) The occupation will require rigorous and substantial training of over a year to achieve full competence.
d) The occupation is at a sufficiently high level to allow the successful apprentice to developtransferable skills that will enable them to perform this role in an employer of any size or sector.
For more information visit www.apprenticeships.org
About the British Marine Federation
The British Marine Federation is the trade association for the leisure, superyacht and small commercial marine industry.  With over 1, 500 members, it represents an industry worth £2.905 billion that employs almost 31, 000 people in the UK. Members are drawn from both the seagoing and inland sectors of the marine industry covering the leisure boat, hire fleet, commercial workboat and superyacht categories and supporting services. For more information about the work of the BMF and how to join, please visit the website atwww.britishmarine.co.uk
Fifty five young people attended the recent BMF Graduation Ceremony at the PSP Southampton Boat Show, receiving their certificates from Sir Ben Ainslie.