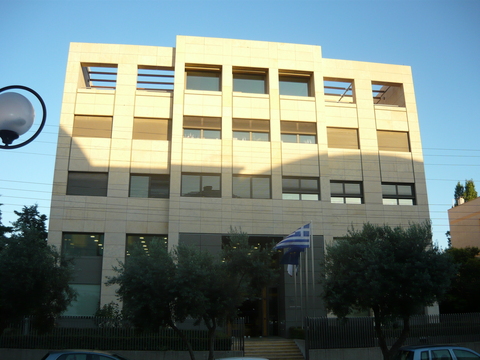 DIANA CONTAINERSHIPS INC. ANNOUNCES DIRECT CONTINUATION OF TIME CHARTER AGREEMENTS FOR M/V CAP DOMINGO AND M/V CAP DOUKATO
ATHENS, GREECE, November 26, 2014 – Diana Containerships Inc. (NASDAQ: DCIX), (the "Company"), a global shipping company specializing in the ownership of containerships, today announced that, through two separate wholly-owned subsidiaries, it has agreed to extend the present time charter contracts for two of its Panamax container vessels, the m/v Cap Domingo and the m/v Cap Doukato.  
The charterers, Reederei Santa Containerschiffe GmbH & Co. KG, have agreed to novate each of the present time charter contracts to Rudolf A. Oetker KG. The gross charter rate will be US$9, 900 per day, minus a 3.75% commission paid to third parties for a period of thirteen (13) months (minus thirty (30) plus forty-five (45) days) for m/v Cap Domingo and for a period of minimum thirteen (13) months to maximum sixteen (16) months for m/v Cap Doukato. The new charter period for both vessels will commence on December 23, 2014.
The employments of the two aforementioned vessels are anticipated to generate approximately US$7.43 million of gross revenue for the minimum scheduled period of the time charters.
The Cap Domingo and Cap Doukato are both container vessels of 3, 739 TEU capacity built in 2001 and 2002, respectively.
Diana Containerships Inc.'s fleet currently consists of 10 container vessels (4 Post-Panamax and 6 Panamax) as well as a Panamax container vessel expected to be delivered to the Company by the end of November 2014. A table describing the current Diana Containerships Inc. fleet can be found on the Company's website, www.dcontainerships.com. Information included on the Company's website does not constitute a part of this press release.
About the Company
Diana Containerships Inc. is a leading global provider of shipping transportation services through its ownership of containerships. The Company's vessels are employed primarily on time charters with leading liner companies carrying containerized cargo along worldwide shipping routes.