Rotterdam – December 17, 2014 – VSTEP, global supplier of simulator solutions for commercial, government and military customers in the maritime and public safety & security sectors, announced today that it has been awarded ISO 9001:2008 certification by DNV GL Business Assurance, one of the leading certification bodies in the world.Prior to achieving ISO certification, VSTEP successfully completed a detailed audit of its Quality Management system by DNV GL. The ISO 9001:2008 was achieved by VSTEP with regards to the quality system for development, installation, training and sales of its simulators. The ISO 9001:2008 standard specifies requirements for a quality management system where an organization:
Needs to demonstrate its ability to consistently provide products that meets customer and applicable statutory and regulatory requirements, and
Aims to enhance customer satisfaction through effective application of the quality system, including processes for continual improvement of the system and the assurance of conformity to customer and applicable statutory and regulatory requirements.
Pjotr van Schothorst, VSTEP CEO:  "At VSTEP we deliver innovative simulator solutions that consistently meet and exceed the training requirements of our customers. The achievement of the ISO 9001:2008 certification is an acknowledgement that we commit to this mission with a quality management system that establishes high standards for our internal operations and apply it to provide state of the art simulators to our customers. At VSTEP we commit to a continuous improvement of our processes to maximize customer satisfaction."
ISO, the International Organization for Standardization, is an independent, non-governmental membership organization and the world's largest developer of voluntary international standards. ISO international standards ensure that products and services are safe, reliable and of good quality. ISO has over 19, 500 international standards covering almost all aspects of technology and business.
——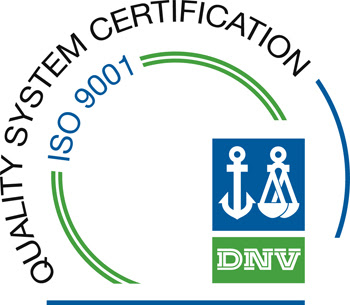 About VSTEP
VSTEP is a leading International developer of simulators and virtual training software. VSTEP creates 3D virtual training applications and simulators that allow people to build their skills in a practical and cost effective way. VSTEP has several core product lines, focusing on incident command and disaster management simulators for first responders (RescueSim), maritime simulator solutions for the civilian & military maritime industry (NAUTIS), training simulators to prepare camera operators to identify suspect human behavior before a crime or terrorist attack takes place (EyeObserve) and Crowd Control Trainers providing police commanders and training managers with an effective training tool for crowd-related incidents and demonstrations (Crowd Control Trainer). www.vstepsimulation.com