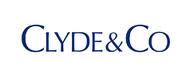 President Barak Obama has announced that his Administration "is taking steps to chart a new course in [US] relations with Cuba."
In addition to a broad expansion of diplomatic relations with Cuba, the US will be making substantial amendments to its Cuba-related sanctions and export control regulations. Among these regulatory changes:
General licenses will be made available to facilitate US travel to Cuba;
US remittance levels for donations to Cuban nationals will be increased and made easier;
US exports to Cuba will be authorized to support the Cuban private sector, with such exports to include building materials for residential construction, goods for use by private sector entrepreneurs, and agricultural equipment for small farmers;
Licensed US travelers to Cuba will be authorized to import certain amounts of Cuban goods, including tobacco and alcohol products;
US banks will be authorized to open correspondent accounts at Cuban banks, and US credit and debit cards will be permitted for use by US travelers in Cuba;
Exports of communications equipment will be authorized to enhance the ability of Cubans to communicate via the internet; and
Foreign subsidiaries of US companies will be generally licensed to engage in transactions with Cuban individuals in third countries.
Implementing these changes will take time. According to the US Treasury Department's Office of Foreign Assets Control (OFAC):
OFAC will implement the Treasury-specific changes via amendments to its Cuban Assets Control Regulations. The Department of Commerce will implement the remainder of the changes via amendments to its Export Administration Regulations. OFAC expects to issue its regulatory amendments in the coming weeks. None of the announced changes takes effect until the new regulations are issued.