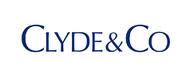 The European Union (EU) has introduced new, wide-ranging sanctions targeting investment, services and trade with Crimea and Sevastopol in response to the region's continued illegal annexation. The new restrictive measures are set out in Regulation 1351/2014, which amends Regulation 692/2014. They come into effect on 20 December 2014.
Of particular note is the new prohibition on the sale, supply, transfer or export of certain goods and technology "suited for use" in the targeted sectors of: (i) transport; (ii) telecommunications; (iii) energy; and (iv) the prospection, exploration and production of oil, gas and mineral resources. The expanded list of prohibited goods and technology is very wide in scope, and includes items as diverse as refrigerators; forestry machinery; air-conditioning machines; electric motors; and calculating machines and cash registers.
The goods or technology listed cannot be provided to anyone in Crimea or Sevastopol or for use in Crimea or Sevastopol. There are limited exemptions to this comprehensive prohibition which relate predominately to medical use, projects supporting hospitals, human health and safety and the environment. Any EU person who is engaged in the sale, supply or export of goods to Crimea or Sevastopol, whether or not in the transport; telecommunications; energy; or oil, gas and mineral resources sectors, should ensure that their goods and technology are not now prohibited.
As is common under EU sanctions, it is also prohibited to provide technical assistance or brokering services or provide financing or financial assistance in respect of any of the listed goods or technology, where such goods or technology are provided to anyone in Crimea or Sevastopol or for use in Crimea or Sevastopol.
In addition to enhanced trade restrictions in Crimea and Sevastopol, investment in Crimea and Sevastopol is prohibited ("outlawed" in the words of the EU press release announcing the amendments). EU nationals and EU-based companies are prohibited from providing investment services, purchasing or extending ownership in real estate, investing in or providing finance to, entities based in Crimea or Sevastopol, and creating any joint venture in Crimea or Sevastopol or with any entity based in Crimea or Sevastopol.
The amendments also target the tourist industry by prohibiting the provision of "services directly related to tourism activities in Crimea or Sevastopol". European cruise ships are prohibited from calling at (i) Sevastopol; (ii) Kerch; (iii) Yalta; (iv) Theodosia (v) Evpatoria; (vi) Chernomorsk; and (vii) Kamysh-Burun, except in the case of an emergency. This applies to all ships owned and under the operational control of an EU ship owner or any ship flying the flag of an EU member state.
There are certain exemptions for existing contracts entered into prior to 20 December 2014, subject to notifying or seeking approval from EU authorities. Some of these contracts can only be performed until21 March 2015, so it is important for those affected to confirm how the amendments impact on their particular contracts.
Given the expansive nature of these new measures which add to the import ban on goods from Crimea and Sevastopol imposed in June, and the restrictions on trade and investment imposed in July, it is imperative that EU persons with business activities connected to Crimea or Sevastopol take appropriate advice.
Guidance on Sectoral Sanctions imposed against Russia
The EU has separately published a Commission Guidance note on the implementation of provisions in Regulation 833/2014, which clarifies some of the drafting ambiguities in the underlying Regulation. This Regulation targets Russia's access to capital markets, certain oil exploration and production activities, the export of dual-use goods, and Russia's defence sector and was amended in September and December.
It has been issued to ensure a consistent interpretation of the Regulation by national authorities.
Authors
If you have any questions, please do not hesitate to get in touch with the author of this update, any of the key contacts listed on our sanctions microsite or your usual contact.
Gregor Boyd