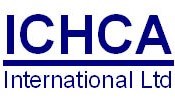 London,  14.01.15 – ICHCA International, the NGO association for the global cargo handling industry, will be hosting its 2nd ICHCA CTU Packing Roadshow on 17 February at ABP's facilities in the Port of Hull.
Following on from the success of its 1st Roadshow held in Harwich last year, ICHCA's one-day event will provide a practical education on the new IMO/ILO/UNECE Code of Practice for the Packing of Cargo Transport Units (CTUs) to industry stakeholders.
Developed jointly by the International Maritime Organization,  International Labour Organization and United Nations Economic Commission for Europe, the new Code of Practice will be far more comprehensive than the original 1997 packing guidelines from the three influential organisations. Applicable to all types of cargo moving in containers, trailers, swap bodies and railcars, the Code will provide parties along the supply chain with information about their responsibilities, including details of how to pack and secure packages and cargo items. It also places a responsibility on the shipper to declare correctly the composition of the cargo, as well as the gross mass of the packed CTU.
As highlighted recently by concerned parties including insurance company TT Club, poor CTU loading is responsible for an alarmingly high percentage of incidents along the transport chain, leading to damage, loss, injuries and fatalities. The new Code is designed to address this, with in-depth guidelines and information for all members of the logistics chain – from shippers, cargo packers, forwarders and logistics companies through to road, rail and sea carriers, ports and terminals, depots, insurers and other cargo handling interests.
A part of ICHCA's "Pack It In!" campaign to promote safe packing of containers and other CTUs, the Packing Roadshow has been launched to provide practical education and advice on the contents of the new Code, its impact, and how the new guidelines can be adopted into supply chain operations. The Hull edition aims to inform industry stakeholders in the northern United Kingdom and will include talks by an expert panel of speakers and professionals, including: Bill Brassington, owner of ETS Consulting and consultant for editing the new Code; Director of EXIS Technologies, James Douglas; Jeff Bradford, Area Sales Manager at Cordstrap BV; and Peregrine Storrs-Fox,  TT Club's Risk Management Director.
Interactive workgroups during the day will also address key questions around disseminating the Code and training and educating packers.
For the full programme and list of participating speakers, plus online booking, visit
www.etouches.com/ctupackingroadshow
The 2nd ICHCA CTU Packing Roadshow
17 February 2015
Riverside House
ABP Port of Hull
Hull, HU9 5PQ
United Kingdom
www.etouches.com/ctupackingroadshow
About ICHCA International
Established in 1952, ICHCA International is an independent, not-for-profit organisation dedicated to improving the safety, productivity and efficiency of cargo handling and movement worldwide. ICHCA's privileged NGO status enables it to represent its members, and the cargo handling industry at large, in front of national and international agencies and regulatory bodies, while its ISP Technical Panel provides best practice advice and develops publications on a wide range of practical cargo handling issues.
Operating through a series of national and regional chapters – including ICHCA Australia, ICHCA Japan and ICHCA Canarias/Africa (CARC) – plus Correspondence and Working Groups, ICHCA provides a focal point for informing, educating, lobbying and networking to improve knowledge and best practice across the cargo handling chain.
www.ichca.com | www.ichca-australia.com
Follow us on Twitter @ICHCA2
Follow us on LinkedIn www.linkedin.com/company/ichca-international