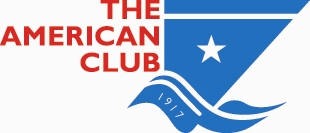 TO ASSIST SHIP OPERATORS AND CREWS
The American P&I Club has added to its library of e-learning modules released in co-operation with IDESS IT in the Philippines.
The new module covers compliance with the International Maritime Organization's International Code for the Safe Carriage of Grain in Bulk. The aim is to familiarise members and their crews with the code's requirements on stability, stowage, divisional loading, strapping and lashing, and other provisions.
The module is the third in a series of bulk carrier safety training e-learning modules released by the club. The first, in January 2014, was a module on compliance with the International Maritime Solid Bulk Cargoes (IMSBC) Code, and the second, in July 2014, covered compliance with The Code of Practice for the Safe Loading and Unloading of Bulk Carriers (BLU Code).
The remaining modules in this series, due to be released later this year, will address the Code of Safe Practice for Ships Carrying Timber Deck Cargoes (TDC) Code, and regulations and experience-based best practices concerning the inspection and maintenance of bulk carriers.
The club has also issued updates to its "plug and play" hard drive system.
NEW MALARIA CASES SPARK CLUB WARNING
The American Club has also issued a Member Alert regarding malaria after the club recently had two proven cases of crewmen contracting the disease following a port call in the Congo. One of the cases proved fatal.
NOTE:  The American Club was founded in February 1917. In addition to its US headquarters in New York, the club is able to provide local service across all time zones, communicating in eleven languages, with subsidiary offices in London, Piraeus, Hong Kong and Shanghai and a worldwide network of correspondents.
www.american-club.com