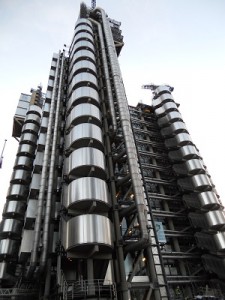 Thu 05 Mar 2015 LLOYD'S HOSTS REDR RECEPTION
As part of Lloyd's Charities Trust's ongoing partnership with international disaster relief charity RedR, Lloyd's hosted RedR's Annual Patrons and Corporate Supporters Drinks Reception yesterday in the company of RedR's President HRH The Princess Royal. (source: Lloyd's of London)
The event was attended by 120 people including Chairmen/CEOs and senior management from corporate supporters, predominantly from the construction and engineering sectors, as well as insurance, logistics, banking, property, law and liveries. RedR donors and volunteers were also in attendance.
Hosting the event John Nelson, Chairman, said: "We are delighted to be hosting this event and to be working with RedR to support its humanitarian training initiative and, in particular, address the growing challenge of urban disasters.
Lloyd's understands the new challenges this trend is causing – not just for the businesses operating in those areas and organisations like ours who insure them – but also for humanitarian organisations like RedR and the amazing lifesavers it trains."
Lloyd's Charities Trust supports the Ready to Respond programme which, through collaboration between the private and humanitarian sectors, aims to fill the current gaps in specialist knowledge required to deal with large scale urban emergencies and to enable people affected by disasters to rebuild their lives and livelihoods sooner.
Six RedR fundraisers from the Lloyd's market were selected at random and invited to attend the event. Ruth Cameron-Errington, Senior Executive Claims, from Lloyd's Market Association said: "I found last night a great opportunity to really understand the value of the work RedR does. The stands really demonstrated some of the challenges that people face in these disaster hit areas. It was great to see just how much fundraising is happening and inspired me to do more for RedR over the coming year."
This is the third event that Lloyd's has hosted for RedR. Lloyd's hosted RedR's AGM and Seminar in The Old Library in November 2013 and a fundraising abseil of the Lloyd's building in May 2014 involving 120 individuals, including 78 members of the Lloyd's market, enabling the charity to raise £53, 000.