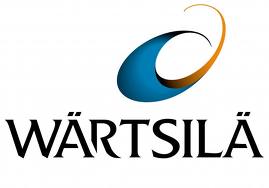 Wärtsilä Corporation, 24 March 2015 at 11.30 am EET – Wärtsilä has been selected as a constituent of the Ethibel Sustainability Index (ESI) Excellence Europe with effect from 23 March 2015. This is a remarkable continuation to the recognition  Wärtsilä received from Forum Ethibel in September 2014, when Wärtsilä was included in the Ethibel EXCELLENCE Investment Register. The Index members are chosen from among those companies listed in the Ethibel Investment Registers.
The ESI indices universe is composed of companies included in the Russell Global Index that display the best performance in the field of Corporate Social Responsibility. The Ethibel Sustainability Index Excellence Europe includes 200 top performing European companies in this field. The analysis is based on research carried out by Vigeo, a leading European specialist organisation in the assessment of responsible performance.
"The selection to this Sustainability Index is yet another recognition of our continuous pursuit for ever more sustainable product and service offerings, as well as for good corporate citizenship, and encourages us to further continue our efforts in these fields, " says Marko Vainikka, Director, Corporate Relations and Sustainability.
"As a global leader in complete lifecycle solutions for the marine and energy markets, Wärtsilä plays a key role in providing environmentally sound solutions and services that enable its customers to develop their businesses in a sustainable way. This approach is the basis of our sustainability work and is supported by our strong commitment to responsible business conduct, " Vainikka continues.
Wärtsilä is also included in the following other Sustainability indices: FTSE4Good Index, ECPI Global Carbon Index and ECPI Global ESG Best in Class Equity Index,  OMX GES Sustainability Nordic Index and the OMX GES Sustainability Finland Index. Furthermore, Wärtsilä has also been rated a Prime company in corporate responsibility by oekom research.
Read more about Forum ETHIBEL www.forumethibel.org
Wärtsilä in brief
Wärtsilä is a global leader in complete lifecycle power solutions for the marine and energy markets. By emphasising technological innovation and total efficiency, Wärtsilä maximizes the environmental and economic performance of the vessels and power plants of its customers. In 2014, Wärtsilä's net sales totalled EUR 4.8 billion with approximately 17, 700 employees. The company has operations in more than 200 locations in nearly 70 countries around the world. Wärtsilä is listed on the NASDAQ OMX Helsinki, Finland.  www.wartsila.com