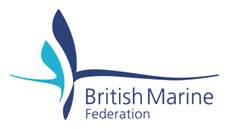 Since last week's General Election the British Marine Federation (BMF) has been monitoring the formation of the new Government and the appointment of key ministerial positions. Its priority now is to build upon existing successful relationships with returning Members of Parliament (MPs) and Ministers and expand its engagement with newly elected MPs.
The BMF will be looking to build a strong relationship with the Conservative Government, working together to strengthen and develop Britain's marine industry and drive its Manifesto forward with decision-makers across the Government. The BMF's Manifesto, launched in January 2015, identifies a number of policies which will deliver jobs, growth and innovation right across the marine industry. In the formative days and weeks of this Government the BMF will be pushing for answers to key questions on export support, where UKTI funding has seen a steady decline, skills and apprenticeship development, and the future of Red Diesel use in the UK.
Working with its regional associations the BMF will develop relationships at a constituency level with individual MPs and continue its work to support the local interests of marine businesses. It welcomes new MPs to many constituencies which enjoy thriving local marine industries. This includes the new MPs for Eastleigh, Mims Davies, and for Southampton Itchen, Royston Smith.
Alongside this the BMF, with its regional association BMF Scotland, hopes to work with the newly elected Scottish MPs to develop and promote its Marine Tourism Strategy for Scotland. With the contribution and backing of MPs the strategy will be one step closer to its goal of making Scotland "a marine tourism destination of first choice" by 2020.
The BMF will continue its work with the wider marine and maritime sector through the UK Marine Industries Alliance (UKMIA) to present a coordinated voice for marine and maritime businesses and continuing to raise the profile of marine manufacturing in the UK. This will include pushing the Government to name marine in its next industrial strategy, which would ensure more joined-up support for the industry.