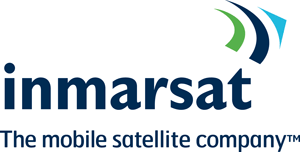 LONDON – 19May, 2015: Inmarsat Maritime's global event series, Smart Operations, is set to arrive in Tokyo on June 11, 2015. The seminar will introduce delegates, drawn from across Japan's commercial maritime industry, to Inmarsat's Fleet Xpress service.
Fleet Xpress will offer the world's fastest and most reliable global broadband connectivity for the maritime industry. At the event, delegates will be shown how, through Fleet Xpress, they can enable smart technologies, reduce operational costs and catalyse operational optimisation through the integration of shore based management and on board operations.
The one-day seminar will also deliver a detailed product update on Fleet Xpress, an introduction to Inmarsat's Maritime Global Xpress Service and the possibilities offered by higher data throughput.
Topics on the agenda for this seminar include:
• A Future of Big Data: A discussion on the increasing use of data within the maritime industry and the possibilities of overall performance improvement offered by analysis of shared industry data.
• Enabling Smart Operations: Examining the capability and power of the data revolution and redefining standard operational practice.
• A Smart Operator: A smart operator discusses the technologies and strategies they have adopted to improve operational efficiency and the bottom line, with an outlook on the future.
• The Application of Big Data for Ship Operational Efficiency: Looking at the application of big data analysis techniques in ship operations.
• Cyber Security: Discussing how the maritime industry needs to address cyber-risks – the threat they pose and defensive strategies which need to be implemented to mitigate risk
• Enhancing Fleet Management: An examination of how business processes can be integrated for improved operational efficiency.
• A Smarter Supply Chain: Discussing how smart software can be used to streamline the procurement process.
This will be the second seminar held as part of the global2015 Smart Operations series. Last year's Smart Operations eventssaw representatives from across the maritime industry attending seminars in London, Hamburg, Hong Kong and Athens.
Smart Operations: Tokyo will take place at the Mandarin Oriental in Central Tokyo on June 11 2015. It is a free-to-attend seminar for all maritime industry professionals. More information about this event, including the full agenda and how to register, can be found at www.fathomshippingevents.com.
ABOUT SMART OPERATIONS
The Smart Operations Event Series, hosted by Inmarsat and held throughout the course of 2015, will examine how the integration of shore based management and on board operations can enable technologies, reduce operational costs and achieve operational optimisation. The Smart Operations 2015 Event Series will visit the key shipping locations of Miami, Tokyo, and Copenhagen.
More information on the event series can be found at www.fathomshippingevents.com.
ABOUT INMARSAT
Inmarsat plc is the leading provider of global mobile satellite communications services. Since 1979, Inmarsat has been providing reliable voice and high-speed data communications to governments, enterprises and other organizations, with a range of services that can be used on land, at sea or in the air. Inmarsat employs around 1, 600 staff in more than 60 locations around the world, with a presence in the major ports and centres of commerce on every continent. Inmarsat is listed on the London Stock Exchange (LSE:ISAT.L).
ABOUT FATHOM
Fathom pride themselves as being the information specialists on maritime eco-efficiency. Through a unique mix of highly regarded print publications, online data portals, conferences, bespoke consultancy and more, Fathom creates accessible knowledge on key challenges facing owners, operators and the wider industry through events, publications and consultancy services.
"Jo"